Legislative Dems Propose 25 Percent Pay Increase For State Employees
Democrats note that these pay increases are long overdue and necessary to attract and retain the best employees and improve state services
By Megan Barth, March 30, 2023 2:11 pm
Going beyond Governor Lombardo's budgetary proposal to increase state worker pay by 12 percent over two years and executive bonuses of $2,000 per year, Legislative Democrats countered his budgetary recommendations with a significant compensation and benefit increases for state workers in order to fill "unprecedented vacancies." Currently the state job vacancy rate is above 20 percent.
Their proposals marked by hashtag #BetterThenABonus include: a 10-12 percent increase in pay for 2023 and an additional four percent in July of 2024; retention bonuses of $250 per quarter for the next two fiscal years; reinstatement of longevity pay; an increase in employer contributions to PERS; and an increase in state offered health savings accounts.
Democrats estimate that these benefits amount to an increase of 25 percent in take home pay by the end of 2024.
This proposal will help improve state services and give Nevadans the service they deserve pic.twitter.com/dfPv7OCUx1

— Assembly Democrats (@nvassemblydems) March 30, 2023
Democratic Assembly members, Speaker Steve Yeager, Senate Majority Leader Nicole Cannizzaro, Marilyn Dondero Loop and Daniele Monroe-Moreno issued their statements of support, noting that these pay increases are long overdue and necessary to attract and retain the best employees and improve state services.
In 2019, the Democratic majority passed SB 135, a historic bill granting 20,000 state workers the right to collectively bargain. The bill, which Sisolak signed, was the "largest expansion of collective bargaining rights for state workers anywhere in the U.S. in 16 years."
In March of 2022, state employees received a retroactive three percent cost of living adjustment and an additional three percent adjustment in 2023. As reported by NNBW:
The Board of Examiners on Tuesday approved agreements with collective bargaining units that will cost the state $26 million in added pay for several categories of state workers.
The workers are all represented by the American Federation of State, County and Municipal Employees.
The agreements are with the labor, maintenance, custodial and institutional employees, the professional and other workers who provide health care and personal care services and Category III peace officers.
The agreements will provide those workers with 3 percent Cost of Living Adjustment's retroactively for this fiscal year, costing $12.8 million, and a similar COLA for fiscal 2023 costing another $13.2 million — a total of $26 million.
Last month, AFSCME— a union representing 17,000 state workers–announced: "Members win largest pay increase in decades, supplemental pay and additional days off in new tentative agreement with the State of Nevada…the largest wage increase in almost 40 years: an 8% increase the first year starting July 2023, and a 4% increase the second year."
The tentative agreement also includes:
Beginning on 7/1/2023 Employees will receive $2,000 annual retention payments. The payments will be paid in $500 increments on a quarterly basis.

Protected annual 5% step increases.

Shift differential increasing from $1.00 per hour to $1.50 per hour or 5% of salary, whichever is greater.

Bilingual pay increasing from $20 per pay period to 5% of salary and language improved to help more employees qualify for it.

Tool Allowance increasing from $600 per year to $1,200 per year.

Holiday pay improving so it covers the hours of an employee's regularly scheduled shift.

Employees personal days will increase from 2 to 4 per year beginning in January 2024.

Employees annual leave bank will be increased to 480 hours.

New annual cash out program, allowing employees to cash out 40 hours of annual leave twice per year. Once in October and once in May.
The Globe has reached out to Pearson Woods, Chief of Staff of AFSCME, with questions related to the tentative agreement and budgetary proposal submitted by the Democratic Legislators. We will update the piece with his comments when and if received.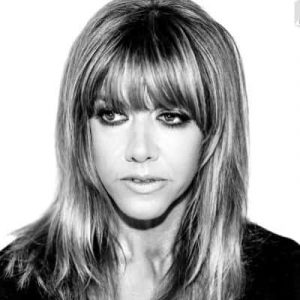 Latest posts by Megan Barth
(see all)