Mayor Schieve Declines Debate, Makes False Claims
The 'debate' will still take place tonight at 7pm at the Grand Sierra Resort
By Megan Barth, October 27, 2022 11:36 am
The Globe learned from Mayor Hillary Schieve's Instagram post that she will not be attending tonight's scheduled mayoral debate. She "enthusiastically" declined. To note, The Globe secured a venue and sent numerous emails and left voicemails requesting her attendance. We offered her the opportunity to choose a date that would work into her schedule. We did not receive a phone call or email  from her, or her campaign, to accept or reject our invitation.
In her Instagram post, she claims that "there is a lot of spin going around that she will be attending the debate" and that "nothing is accomplished for our community by adding dirty and divisive politics", noting that her challenger George "Eddie" Lorton declined two requests for debate.
First, The Globe has never "spun" that she would be attending. Although we were hopeful that she would confirm or show up to the debate, we have published nothing of the sort. The Globe is not in the business of spin. We provide daily coverage of politics and policy throughout the Silver State and a news feed tailored to the interests of all Nevadans.
Secondly, in my previous career, I planned and organized debates at Ivy League medical schools across the country. Although debates can be somewhat divisive when panelists disagree, it is the job of the moderator to control the debate. As a prior moderator, I am skilled at conducting a robust, lively, and clean debate. If Ms. Schieve has had a "dirty and divisive" experience while debating prior opponents, that is due to an unskilled moderator.
Third, Ms. Schieve's claims that Lorton declined two debates is simply not true. We received an email that shows he accepted the Reno Gazette Journal's invitation to debate and, according to Lorton, he ultimately accepted the Nevada Newsmakers offer, although he preferred a debate in front of a live audience.
Lastly, The Globe will continue with tonights 'debate' without Ms. Schieve. Her absence is her choice, but her constituents deserve to hear her positions on a variety of issues related to their concerns: homelessness, crime, and development, to name a few. Therefore, The Globe has complied a list of her public statements and policy positions. We will provide those for the audience and give Lorton the chance to respond and state his positions and ideas for the City of Reno.
We encourage all constituents, Democrats, Independents, Republicans, and non-partisans to attend. The debate will also be live-streamed which will be held in the Crystal Ballroom at the Grand Sierra Resort and Casino at 7 pm, tonight, October 27.
We look forward to seeing you there and hearing from you online @nevadaglobe.
Enthusiastically,
Megan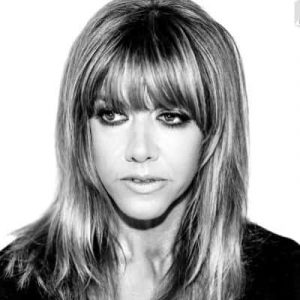 Latest posts by Megan Barth
(see all)