NV Dems Want $1M More To Fund Boyd School Of Law Immigration Clinic
According to this appropriations bill, the free legal services are requiring an additional $1 million tax payer dollars
By Megan Barth, April 3, 2023 8:55 am
The Assembly Ways and Means Committee will hear Assembly Bill AB 328 this morning and vote on the bill later this afternoon. AB 328 will provide and additional $1 million to the UNLV Boyd School of Law Immigration Clinic to assist in "free" legal defense against deportation and other services for the undocumented population in Nevada. Sponsors of the bill include: Assm. Howard Watts, Selena Torres, and Sarah Peters.
Update 8:57 AM: Editors note, during the committee hearing, Howard Watts indicates that this budget is doubled from the previous budget. 
Per the Immigration Clinic's website:
"We offer law students real world experience practicing immigration law, we provide free legal services to members of the campus community, and we defend adults in detention and unaccompanied children against deportation". The site says they can help with "Unaccompanied children facing deportation, Detained adults in deportation proceedings, Members of the UNLV and CSN campus communities, and DACA Renewals." (Emphasis added).
According to this appropriations bill, the free legal services are requiring an additional $1 million tax payer dollars.
In a report from the Las Vegas Sun, the immigration clinic was previously awarded $500,000 through a vote by the Democratic Clark County Commissioners. The report highlights the lobbying, union and non-profit organizations associated with the school:
In 2016, 210,000 residents were undocumented, according to the most recent data from Pew Research Center published in 2019. A record 44.8 million immigrants lived in the U.S. in 2018, 23% of which are undocumented. That same year, Las Vegas was one of the top 20 U.S. metropolitan areas with the greatest number of immigrants.

Maria Nieto Orta, state coordinator at Mi Familia Vota, is an undocumented immigrant with temporary Deferred Action for Childhood Arrivals (DACA) status. With family members fighting deportation cases, Orta said she has witnessed firsthand the harrowing and expensive court processes.

Appeals and other required fees in immigration courts are $110 each depending on the appeal type. In addition to cost barriers, undocumented immigrants were also not eligible for unemployment benefits or stimulus checks earlier in the COVID-19 pandemic

Mi Familia Vota is one organization part of the Nevada Immigrant Coalition (NIC), a local group that amplifies immigrant voices and advocates for better immigration law that was instrumental in getting the Clark County Commission funds passed.

Other organizations part of NIC are Progressive Leadership Alliance of Nevada, the Culinary Union, Make the Road Nevada, ACLU of Nevada, American Immigration Lawyers Association, Asian Community Development Council, Catholic Charities of Southern Nevada, ECDC – African Community Center, Faith in Action Nevada, For Nevada's Future, ONE APIA Nevada, Planned Parenthood Votes Nevada, SEIU 1107, UndocuNetwork and the Immigration Clinic.
The clinic has operated since 2014 and opened a downtown office in Las Vegas in March of 2022. The Legislature and County Commission again approved a total of $1 million to fund the office and the space was donated by former Nevada assemblyman, defense attorney Ozzie Fumo, who lost his primary bid for Clark County District Attorney to incumbent Steve Wolfson.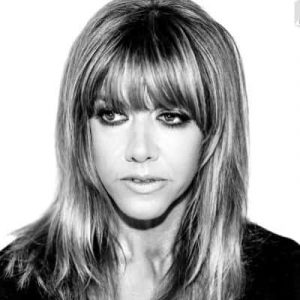 Latest posts by Megan Barth
(see all)