LGBT+ Caucus Debuts in Nevada Legislature
Caucus will back legislation to ensure trans and gender-nonconforming people can use health insurance to cover gender-affirming procedures
By Megan Barth, February 16, 2023 4:11 pm
Nevada legislators have formed the first LGBT+ caucus in order to "move the state forward" by prioritizing laws that protect and expand the rights of "transgender and gender non-conforming people." The caucus is chaired by Democratic state Sen. Dallas Harris and Democratic Assemblywoman Sarah Peters, the caucus' vice-chair,  previously announced her pansexuality on the legislative floor in 2021.
Peters said in a statement that group will "ensure that LGBTQ+ Nevadans are given a strong voice in the legislature and that our needs are heard and prioritized."
Harris has promised has promised to advance and support reintroduced legislation by state Senator Melanie Scheible, who, according to her Twitter profile, puts the 'B' in LBGTQ.
As reported in The Nevada Current:
Two failed bills carried in 2021 by Democratic state Sen. Melanie Scheible have been reintroduced.

Senate Bill 153, which is also sponsored by Harris, would require correctional facilities to adopt regulations addressing housing and security for transgender inmates. It is scheduled for its first committee hearing Feb. 22.

During the bill hearing in 2021, attorneys representing trans clients detailed allegations of abuse and assault in the absence of those protections. The bill died after receiving a $1.3 million fiscal note from NDOC.

Similarly, Scheible has brought back legislation, Senate Bill 163, to ensure trans and gender-nonconforming people can use health insurance to cover gender-affirming procedures such as "top surgery," which includes breast reduction or removal.

During the previous session, Nevada modernized HIV criminalization provisions and repealed state law that made it a category B felony for a person who tested positive for HIV to "knowingly or willfully engaging in a manner intended to transmit the disease."

Harris said she is working on legislation "to continue the HIV modernization work that we did last session." A bill hasn't been introduced yet.
According to data complied by the Justice Department, approximately 1,200 out of 156,000 federal prisoners identify as transgender. According to data compiled Gallup, 5.5 percent of Nevadan's are LGBT+ individuals, placing Nevada with the third largest LGBT community in the United States.
In November, Nevadan's passed Question 1, which changed the state constitution to ensure people can not be discriminated against based on "race, color, creed, sex, sexual orientation, gender identity or expression, age, disability, ancestry, or national origin."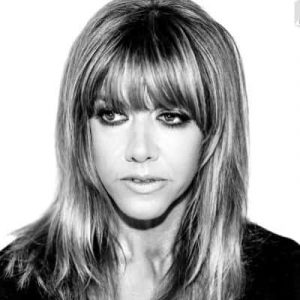 Latest posts by Megan Barth
(see all)