Bipartisanship and History Highlighted On First Day of Nevada Legislature
The 82nd session of the Nevada Legislature began today with the majority and minority leaders calling for bipartisanship
By Megan Barth, February 6, 2023 6:23 pm
The 82nd session of the Nevada Legislature began today with the majority and minority leaders calling for bipartisanship.  Steve Yeager, D-Las Vegas, was voted Speaker of the Assembly where Democrats hold a super majority. In his opening remarks, he appealed for bipartisanship by asking members to "to solve more problems than we create."
"First and foremost, Nevada is and always has been a place that is big enough for both Democrats and Republicans," he said. "I am confident that together, we're going to get things done this session."
History was made over in the Senate chambers where both party leaders in the upper house were women. Senate Majority leader Nicole Cannizzaro was elected the first female Senate majority in 2019 and serves in presiding over the Senate with Heidi Seevers Gansert as Senate Minority Leader.
Cannizzaro also encouraged bipartisanship, stating, "we must serve with integrity and set aside our differences in order to do the work for the people of Nevada."  Seevers Gansert followed by saying, "There is nothing that cannot be accomplished if you simply work together…."the campaign season is over and now is time for us to govern together as Nevadans," she said. Seevers Gansert highlighted Senate Bill 89, a bipartisan bill, co-sponsored by Cannizzaro, that is an "anti-sex trafficking" bill.
The Assembly passed SB-1 which provides $20 million in funding for the 82nd session. The Assembly clerk read 120 bills which will be referred to committees. The Assembly is adjourned until Thursday.
The Senate, presided over by Lt. Governor Stavros Anthony introduced and read 106 bills.
SB254 and SB391–two bills that were vetoed by Governor Sisolak– were introduced and moved to committee.  According to Howard Stutz,  Senate Bill 254, "amends the state's housing discrimination laws to reflect federal regulations. The change would have allowed the Nevada Equal Rights Commission to investigate and enforce fair housing rights under federal law. The bill also limited the use of criminal background checks and criminal history as a reason for a landlord to refuse an applicant."
Senate Bill 391, "establishes a committee to work with the State Dental Officer governing tele-dentistry for advising dentists administering medical care during an emergency.
The Senate is adjourned until Wednesday.
The Globe will continue to provide daily updates throughout the legislative session.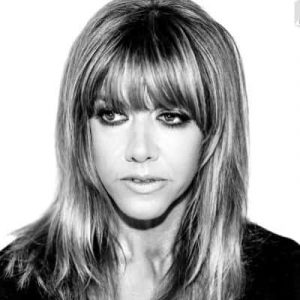 Latest posts by Megan Barth
(see all)