NV GOP Chairman Elected as RNC Western Regional Vice Chair
McDonald: 'Together, we will expand our electoral successes by representing the party of freedom, families, and prosperity'
By Megan Barth, August 17, 2023 2:53 pm
Michael J. McDonald, Chairman of the Nevada GOP, was unanimously elected as the Western Regional Vice Chair of the Republican National Committee. He will continue to serve on the Temporary Committee on Presidential Debates and Committee on Arrangements.
In a press release, it was announced that Chairman McDonald "will pay a will play a crucial role in shaping the RNC's initiatives across the Western Region, ensuring RNC tools deliver value to stakeholders, fostering collaboration among states, and driving strategic initiatives that address the unique challenges and opportunities faced by this dynamic and expansive area."
His election "reflects his extensive experience and proven track record of success, most recently his key role as a senior advisor in the only 2022 gubernatorial flip, which elected Republican Governor Joe Lombardo. His leadership in Nevada has been characterized by innovative solutions, a results-driven approach, and a keen understanding of the needs of the local communities."
Chairman McDonald stated: "I want to express my sincere gratitude to the members of the RNC for their unwavering support and confidence in my ability to lead. Together, we will chart a course that encourages collaboration, leverages our strengths, and addresses our challenges with resilience. This is not just about my leadership; it's about our shared commitment to a brighter future for every corner of the Western Region.
I look forward to engaging with stakeholders, community leaders, and partners who share our passion for the West. Together, we will expand our electoral successes by representing the party of freedom, families, and prosperity."
Earlier this week, the NVGOP caused some confusion when they announced they would be holding a presidential caucus two days after the presidential primary on February 6, 2024. The NVGOP challenged the presidential primary statute in court, but lost.
As a supporter of President Trump, McDonald was one of six alternate electors for President Trump in 2020 and testified before a grand jury, with prosecutor Jack Smith granting limited immunity. McDonald previously invoked Fifth Amendment rights when questioned by a U.S. House committee investigating January 6th.
Nevada will, once again, play a crucial role in the 2024 election as first-term incumbent, Senator Jacky Rosen, vies to maintain her seat and the Democratic stronghold in the Senate.
The 2024 election is also crucial for statewide Republicans as Nevada Democrats hold a supermajority in the state Assembly and are only one seat away from a supermajority in the state Senate.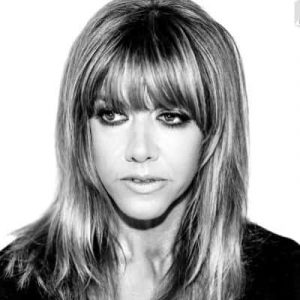 Latest posts by Megan Barth
(see all)