NV GOP Sues State, SOS Aguilar Over Presidential Primary Election Laws
The NV GOP contends that the Democratic majority passed conflicting legislation in 2021 that threatens the constitutional rights of private political parties and Nevadans
By Megan Barth, May 31, 2023 1:46 pm
A lawsuit (see below) filed in Carson City by Attorney and Republican National Committeewoman Sigal Chattah on behalf of the Nevada GOP (NV GOP), contends that conflicting legislation, passed by the Democratic majority in 2021, infringes upon the rights of the NV GOP, a private organization, to "exclusively govern how it and its members vote for/express a preference for presidential candidates."
Citing a repeal of "unconstitutional" NRS provisions governing "Major Political Parties" through the passage of SB292, the lawsuit notes that the legislature then amended SB292 by passing AB126 which required "all major political political parties, including the NV GOP, hold a primary election as part of its nominating process for presidential candidates."
The NV GOP further claims that AB126 is "notable because it seemingly precludes a major political party from opting out of the primary election process, impedes the ability to purses a party-run caucus system, and forces political parties to use a state-run primary system;" thus, AB126 threatens the rights of the NV GOP and Nevadan citizens under the First and Fourteenth Amendments to freely associate without state interference and influence.
Prior to the passage of AB126, Nevada's major political parties used caucuses for choosing and binding delegates to the national convention and nominating presidential candidates, until 2020. After 105,000 Democrats voted in the 2020 caucuses, Bernie Sanders dominated the Democratic field, despite predictions of chaos, and his delegates overthrew the Harry Reid political power structure. After this shift in political power, legislation to prevent such political upheaval and caucus-related "chaos" was born.
At the time, Harry Reid told the Las Vegas Review Journal: "My No. 1 priority is getting rid of the caucuses. They don't work. It was proven in Iowa. We did OK here, but the system is so unfair."
Due to the timing of the 2024 presidential election, the NV GOP has requested that the court exercise its' discretion "under circumstances of urgency and strong necessity" on an expedited basis.
Michael McDonald, Chairman of the NVGOP, told The Globe: "Overwhelmingly, Republicans have stated that they want to choose our Republican presidential nominee. We have seen time and time again that Democrats aren't willing to work with Governor Lombardo on having clear and transparent elections. We have major concerns after this last election, and with Democrats showing an unwillingness to work with Lombardo, we have to protect our right to choose our nominee for President of the United States."
NVGOPAGUILAR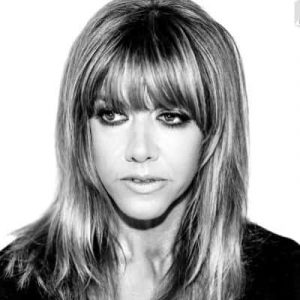 Latest posts by Megan Barth
(see all)