Sigal Chattah Elected As GOP National Committeewoman For Nevada
Chattah: 'I look forward to strengthening the Nevada GOP and ensuring that our candidates have all the support and resources that they need to win elections'
By Megan Barth, January 16, 2023 11:46 am
Attorney Sigal Chattah defeated Pauline Lee (222-147) to be the new Republican National Committeewoman for Nevada this past weekend during the first, post-election meeting of the Nevada Republican Central Committee in Ely, Nevada.
There was an attempt for a resolution to vote "no confidence" in GOP National Chairwoman, Ronna McDaniel, but the resolution failed.
After the vote, Chattah told The Nevada Globe:
"I look forward to strengthening the Nevada GOP and ensuring that our candidates have all the support and resources that they need to win elections. I also look forward to fundraising and protecting our brand as an America First committeewoman, ensuring that our brand is preserved by holding our elected officials accountable. I recently pledged my support to Harmeet Dillon to lead the GOP because for years I have watched her vertically integrate policy, law and fundraising and I believe that makes her best-qualified to lead. The RNC can be assured that Harmeet will also protect and grow the brand."
In November, the predicted "red wave" for the GOP did not materialize as Nevada Democrats grew their majority in the state legislature and held three congressional seats and one senate seat. The GOP did pick up the Governor, Lt. Governor, and State Controller's office with the elections of Joe Lombardo, Stavros Anthony, and Andy Matthews, respectively.
Most notably, the U.S. Senate race between Catherine Cortez Masto and Adam Laxalt was decided by less than 8,000 votes, a razor thin margin of 48.8 percent to 48 percent. According to AdImpact data, Democrats outspent Republicans by $12 million dollars in the general election, pouring $82.6 million into advertising in Cortez Masto's race, compared to the $70.5 million Republicans spent on Laxalt. In his concession statement, Laxalt said: "moving forward, we need to better adjust to our new election laws or we need to work to fix them."
As reported by The Globe,
One-third of registered Republicans did not cast a ballot in the largest county in the state. These uncollected ballots could have made the difference in many races throughout the county.

In 2020, under the guise of the pandemic, the Nevada Democratic legislature codified unlimited ballot harvesting into law, and, why wouldn't they? When Democratic candidates like Sen. Catherine Cortez Masto have an army of union activists to ballot harvest on their behalf, unlimited ballot harvesting is their guaranteed advantage. Although outgunned, outmanned and out-raised financially in 2022, Republicans will have to perfect unlimited ballot harvesting by investing directly into campaigns and in a ground game that is as robust and effective as their Democratic challengers.
Committeewoman Chattah, Chairman Michael McDonald, and the National GOP chairwoman have their work cut out for them as the party "adjusts" and looks to 2024.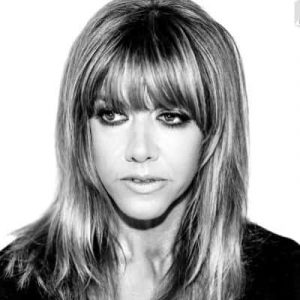 Latest posts by Megan Barth
(see all)