One Third Of Clark County Republicans Did Not Vote
Over 100,000 registered Republicans in Clark County failed to cast a ballot
By Megan Barth, December 8, 2022 12:00 pm
Although the Nevada Secretary of State's office has yet to release the breakdown of voter turn out due to delays in rural reporting, consultant Chuck Muth provided early data to The Globe which shows that over 100,000 registered Republicans in Clark County failed to cast a ballot. To note, there are over 300,000 registered Republicans in Clark County.
"Consider Clark County in Nevada. There, 67 percent of Republicans voted, compared with 57 percent of Democrats, implying that Republicans probably outnumbered Democrats statewide."

This was a 2x larger spread than '18 & '20. The talking point that GOP didn't turnout is a myth. https://t.co/qCixvuRjN6

— Jeremy Hughes (@jeremybhughes) December 8, 2022
Although one cannot expect a 100 percent turn out from registered voters, one-third of registered republicans did not cast a ballot in the largest county in the state. These uncollected ballots could have made the difference in many races throughout the county.
Drew Johnson, GOP candidate for Clark County Commissioner (District F) lost to incumbent Justin Jones by 336 votes.  Johnson reports that 18,000 registered Republicans failed to cast a ballot in his district.
In a released statement, Johnson notes that he "saw a 2,500 vote election night vote lead deteriorate into a 336-loss a week later" and further claims that the election was stolen, "but not like some people think."
Johnson cites that 18,000 registered Republicans in the district simply did not vote and further claims that "the threat of fraud caused us as Republicans to rig the election against ourselves."
WAS THERE FRAUD? WAS IT RIGGED? There were 10 partisan elections in Clark County determined by fewer than 1,500 votes. Democrats won all 10 of these amazingly close races. I saw my 2,500-vote election night lead deteriorate into a 336-vote loss a week later. #elections🧵

— Drew Johnson (@DrewForNevada) November 23, 2022
Other would-be Republican voters were told voting by mail wasn't secure, leading them to opt out of receiving mail ballots. As a result, these people had no ballot to drop off when terrible weather and long lines deterred them from voting in person on Election Day.

— Drew Johnson (@DrewForNevada) November 23, 2022
Yet terrible weather and long lines did not dissuade the Culinary Union to harvest Democrat ballots. According to multiple reports, the Culinary Union knocked on one million doors through out the state during the midterm election. Per a report from The Nevada Independent:
The Culinary Workers Union, long one of the most powerful political forces in Nevada and a driver of Democratic turnout in Las Vegas. Mobilizing a small army of canvassers in both Clark and Washoe counties, the union touted knocking on more than 1 million doors in 2022 — an increase from its previous high, 650,000, in 2020 — with a focus on housing affordability issues.
As reported by The Globe,
In the age of unlimited ballot harvesting, a robust and tactical ground game decides close races, and the game, once again, requires money. According to numerous sources, the GOP's ground game was no match to the ballot-harvesting unions who targeted universities and apartment buildings in the final days of the midterm election.

As Nevada Democrats rely on unions for unlimited ballot harvesting, the GOP naively relies on speculative, election day turn out. As Democrats rely on ActBlue to effectively and efficiently fund their personal campaigns through individual and small dollar donations, the GOP is seemingly and solely relying on Political Action Committees. As long as this financial and offensive ground-game gap exists, the GOP will struggle to rebuild a big tent. Nevada's history shows, the big tent isn't built by moderates who raise taxes and betray the base, the big tent is built by an effective and efficient use of money, messaging and outreach to reignite the base and win elections.
In 2020, under the guise of the pandemic, the Nevada Democratic legislature codified unlimited ballot harvesting into law, and, why wouldn't they? When Democratic candidates like Justin Jones and Sen. Catherine Cortez Masto have an army of union activists to ballot harvest on their behalf, unlimited ballot harvesting is their guaranteed advantage. Although outgunned, outmanned and out-raised financially in 2022, Republicans will have to perfect unlimited ballot harvesting by investing directly into campaigns and in a ground game that is as robust and effective as their Democratic challengers.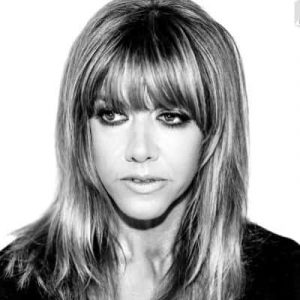 Latest posts by Megan Barth
(see all)