Rep. Horsford and Sam Peters Spar Over Inflation, Abortion in CD-4 Debate
Horsford blamed inflation on the pandemic, supply chains, corporate greed and Donald Trump
By Megan Barth, October 13, 2022 2:33 pm
Rep. Steven Horsford spent time during his recent debate (see below) with GOP challenger Sam Peters saying that Democrats are working to lower prices but that doesn't seem to hold much water as new reports show inflation rose 8.2% year over year.
🚨BREAKING🚨

CPI comes in at 8.2% year over year, estimated 8.1%.

— unusual_whales (@unusual_whales) October 13, 2022
With less than a month until Election Day, Peters reminded Nevadans that "The Democrats only solution is to spend more money. Every single vote Mr. Horsford has made has increased taxes and has increased inflation. This amount of spending is disrespectful to Nevadans. Mr. Horsford is a rubber stamp for Joe Biden."
One of the rubber stamps Peters highlights was Horsford's vote on the "so-called" Inflation Reduction Act. After the bill's passage, inflation in Nevada skyrocketed to 15.6 percent, nearly twice the national CPI average and hitting Nevada households the hardest. The data shows that rising prices are costing Nevada households an additional $845 a month or $10,142 a year.
Recent reports show inflation is now worse than expected:
For 18 months in a row since Joe Biden's $1.9 trillion stimulus package was passed,  inflation has outpaced wages with no signs of slowing down.
According to a report by Morgan Stanley, "Excessive fiscal stimulus provided during the pandemic, particularly the last $1.9T package at the end of March 2021 just as the economy was already emerging from the lockdowns . . . was what turbocharged consumption and drove inflation to 40-year highs."
During the debate, Horsford admitted "costs are up" and blamed a "current global pandemic", supply chain disruptions, corporate greed and Big Oil companies. Horsford also blamed Donald Trump's tax cuts for rising inflation, then quickly pivoted to abortion rights and the election of 2020, mischaracterizing Peter's stance on abortion rights and attacking Peters as an "extremist." Yet, Horsford could not provide a clear answer to what Democrats are actively doing to bring costs down for his Nevada constituents.
In the race for Congressional District 4, polling is mixed, yet predominately shows the rase as a "toss-up" or Horsford with a slight lead but within the margin of error.
Sam Peters told The Globe:
"I appreciate Channel 8 and PBS for hosting the two debates. It gave Nevadans the opportunity to see exactly why we must replace Steven Horsford. He consistently dodged the questions and refused to answer on basic issues. When he did answer it was with more lies and attacks about me. He mischaracterized every position I have with wild, boogie-man allegations of extremism. I believe Nevadans who watched clearly saw it and will vote accordingly this November."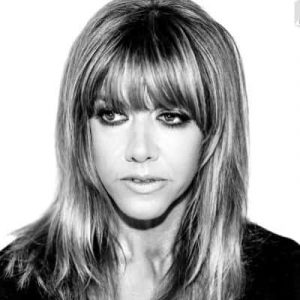 Latest posts by Megan Barth
(see all)