As Democrats Focus On Abortion, Voters Focus on Inflation
James Carville warns: 'you've got to be more aggressive than just yelling abortion every other word'
By Megan Barth, October 10, 2022 12:20 pm
The Globe has extensively chronicled how Nevada Democrats, namely Rep. Susie Lee, Sen. Catherine Cortez Masto and Governor Steve Sisolak, have obsessively focused their re-election campaigns on abortion, using fearful messaging to fundraise off the Supreme Court's decision to send abortion legislation back to the states.
Although abortion is not constitutionally protected in the Silver State, abortion, up to 24 weeks, is protected by state statute. In 1990, Nevada voters approved Question 7 by 63.5 percent of the vote. With this vote, the Nevada Legislature may not in any way alter the law, unless it is first repealed by state voters in a direct vote.
Yet, Sen. Cortez Masto's Twitter timeline is deluged with doomsday predictions related to "women's rights" in her continued attacked against GOP challenger Adam Laxalt, causing many, including myself and James Carville, to question her strategy:
One has to seriously question this recycled, repetitive strategy when abortion rights aren't on the Nevada ballot as abortion is codified into NV law.

According to every poll, the economy, jobs, and 15.6% inflation are causing NV Democrats to trail behind their GOP challengers. https://t.co/bRIzgGgusL

— Megan Barth (@ReaganBabe) October 4, 2022
In a comment to the Associated Press (AP), Carville fears his party's hyper-focus on abortion isn't working.
"A lot of these consultants think if all we do is run abortion spots that will win for us. I don't think so," said Carville, a vocal Cortez Masto ally who has sent dozens of fundraising emails on her behalf. "It's a good issue. But if you just sit there and they're pummeling you on crime and pummeling you on the cost of living, you've got to be more aggressive than just yelling abortion every other word."
In a surprising interview with the AP, Cortez Masto "sidestepped questions about her fragile political standing."
She acknowledged "there's more work to be done" on the economy in a working-class state in which gasoline remains over $5.40 per gallon, the unemployment rate is higher than the national average and spending at casinos has not kept pace with inflation.

"I know our families, the issues that are important to them are the kitchen-table issues," she said, citing the recent passage by the Democratic-controlled Congress of the so-called Inflation Reduction Act, which lowered the cost of some prescription drugs and expanded health care coverage, among other Democratic priorities.

"But I also know, talking with our families, the repeal of Roe v. Wade is having an impact," she said. "We're a pro-choice state, proudly. That's why so many are outraged by the repeal."
So many are outraged? Every poll showing Cortez Masto trailing or in a dead heat with Laxalt indicates that the economy, inflation and jobs are the most important issues to likely voters. Adding to "the first Latina" Senator's dread is a July Quinnipiac poll. Within that poll, 62 percent of Hispanics disapprove of Democrats, 41 percent are concerned about inflation, 73 percent think the country is worse off than it was a year ago and only 9 percent of Hispanics consider abortion an urgent issue.
According to the AP, "Yusette Solomon, a canvasser for the state's powerful pro-Democrat Culinary Workers union, said he doesn't hear much about abortion when talking to voters. Instead, the 47-year-old hotel utility porter said, the state's economic challenges remain a constant concern."
"It's hard for everybody," he said. "It's the supermarket. It's gas. Inflation is something we need to deal with. Everyone's feeling it."
Perhaps the "#1 endangered incumbent" Cortez Masto and her vulnerable Democratic colleagues will heed Carville's advice to "stop yelling abortion every other word". Carville also once said, "It's the economy, stupid" and with less than 30 days to election day, the economy is not predicted to improve as gas prices in Nevada continue to soar towards $6.00/gallon and Nevadan households are hit the hardest by 15. 8 percent inflation, which increased after Nevada Democrats voted in support of the so-called Inflation Reduction Act. The data shows that rising prices are costing Nevada households an additional $845 a month or $10,142 a year.
A recent CNN poll shows that Nevada Republicans, Conservatives, and Independents are motivated to vote. That motivation could determine the difference of not only which party controls the U.S. Senate, but could be the red wave that wipes out the Silver State Democratic juggernaut built by former Senator Harry M. Reid which, according to the NY Times, 'is on its heels, staring down the most significant spate of losses in more than a decade."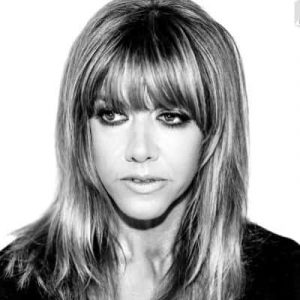 Latest posts by Megan Barth
(see all)