Sen. Cortez Masto Avoids Biden, Harris And The Press
'Ms. Cortez Masto declined to be interviewed' has become quite a thing
By Megan Barth, August 19, 2022 10:20 am
At a recent campaign event at the grand opening of Tacos El Gordo, Sen. Catherine Cortez Masto avoided a question from a constituent asking if she had plans to campaign with President Biden.
In an exclusive report from The Daily Caller, the awkward exchange is caught on video:
 After the event, an attendee approached her, asking if Cortez Masto would campaign with Biden.

"Sen. Masto, will you campaign with Biden this fall?" the attendee asks as Cortez Masto turns around, looks at her, and nods.

"Will you campaign with Biden this fall?" the woman continues, as she is cut off by an aide repeatedly saying, "excuse me."

"Will you please answer for your constituents?" the woman asks as a group of aides hustles Cortez Masto away.

The Cortez Masto campaign did not respond to the Daily Caller's request for comment on the exchange, as well as whether she would campaign with Biden in the future. Cortez Masto skipped an Aug. 10 abortion access event with Vice President Kamala Harris, with her campaign claiming that she would be unable to attend since the appearance was not campaign-related.
Since its inception in September, the Nevada Globe has written countless articles that mention Senator Cortez Masto. Each time, we email her office, including several different names and whoever we can find on her publicly available materials. We never hear back. Past solicitations haven't even been given the courtesy of a "no comment."
Against the backdrop of a campaign event, designed to reach the Latino community, one might think "the first Latina senator" would go out of her way to connect with a long-standing Democratic base who is fleeing to the GOP in record numbers. One would be wrong.
Against the backdrop of sagging poll numbers in a swing state, one might think Cortez Masto would be eager to communicate with Nevada voters. One would be wrong.
One would think the Cortez Masto press team would be dying to get the Senator on the phone to discuss all the great things she's done in the last six years for her Nevada constituents as she votes for President Biden's agenda 100 percent of the time. Again, one would be wrong.
Over the past year, Congress passed and the president signed three major laws to benefit Nevada's clean-energy economy. ✅ Inflation Reduction Act
✅ CHIPS and Science Act
✅ Bipartisan Infrastructure Law
All three will work together to create good-paying jobs in our state.

— Senator Cortez Masto (@SenCortezMasto) August 19, 2022
With inflation at 14.9 percent in the Silver State, the Inflation Reduction Act, a recent legislative accomplishment she has touted on Twitter, is certainly something Nevadans are eager to hear about. Yet, "Ms. Cortez Masto declined to be interviewed" has become quite a thing in a race that is in a dead heat for control of the Senate.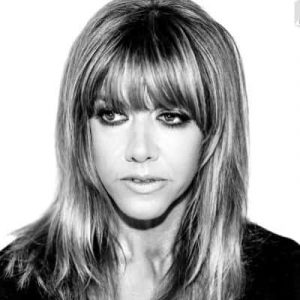 Latest posts by Megan Barth
(see all)