Sam Peters Military Records Released to Firm Funded By DCCC
Peters: 'I fully intend to hold those who fraudulently obtained my records'
By Megan Barth, February 23, 2023 2:49 pm
In a disturbing report published by Politico, former Congressional candidate Sam Peters, and eleven GOP candidates and elected officials, were targeted by a firm funded by the Democratic Congressional Campaign Committee (DSCC) who illegally obtained military records as a part of an opposition research scheme. This is not the first time the firm, Due Diligence Group, has targeted GOP candidates. (See below)
Per Politico:
Two former House GOP candidates say the Air Force alerted them this month that their military records were improperly released during the midterm campaign.

Sam Peters, a Republican who challenged Rep. Steven Horsford (D-Nev.) in November, and Kevin Dellicker, who fell short in the GOP primary race to take on Rep. Susan Wild (D-Pa.), both received Feb. 8 letters from the Air Force notifying them that Abraham Payton of Due Diligence Group made "multiple requests" for their military personnel records last year.

In both Peters and Dellicker's cases, the Air Force identified Payton, a former research director for the Democratic group American Bridge, as having "inappropriately requested" copies of their records for "for the stated purpose of employment and benefits."

Specifically, the affected Republicans want to know what role, if any, the Democratic Congressional Campaign Committee and their Democratic challengers played in receiving and using information that the Air Force improperly disclosed.

"Look, you sanction a hitman to kill somebody, you're guilty of a crime. You sanction somebody to steal, you're guilty of a crime," Peters said in a phone interview on Wednesday. "And the DCCC needs to be [held to account], and I fully intend on making sure they are."
Unfortunately, it gets worse. Payton was in possession of Peter's social security number when he made the records request to the Air Force Personnel Center. According to a report in the NY Post, Payton had illegally obtained social security numbers of his other GOP targets.
In a phone call with Peters, Peters told The Globe: "There is nothing in my military record that could hurt me politically or disparage my service, however, my concern is two fold: how did Abraham Payton get my social security number?  Will there be criminal charges for him using it feloniously?  My additional concern is where is my information now?  My privacy and identity was stolen by a political operative and I have contacted legal counsel. I fully intend to hold those who fraudulently obtained my records. "
A statement released by NRCC spokesperson Ben Peterson targets Nevada Congressman Steven Horsford: "When did Steven Horsford find out his allies were misappropriating and weaponizing military records for political gain, and was he in on it?"
According to FEC records, Democrats have paid Due Diligence Group LLC numerous times through the midterm election cycle.
Per the NY Post: "It received nearly $164,000 from the Democratic Senatorial Campaign Committee from Aug. 2021 to 2022, according to Federal Election Commission records. The funds came in 20 separate payments for services ranging from "research consulting" to "publications/subscriptions." The DCCC also gave DDG roughly $65,000 in 35 payments for "generic committee research materials" and "generic strategic/political consultant" services, according to FEC records.
Due Diligence LLC claims on its website to have "expertise in FOIA and local public record laws," and says it specializes in using "public records research to provide our clients with the knowledge and insights needed to drive strategic decision making."
House Armed Services Committee Chairman Mike Rogers (R-AL) and Oversight Committee Chairman James Comer (R-KY) have asked for a complete list of the 11 people whose records were improperly released, as well as details on what "administrative or punitive" actions were taken against the employees involved.
This is a developing story.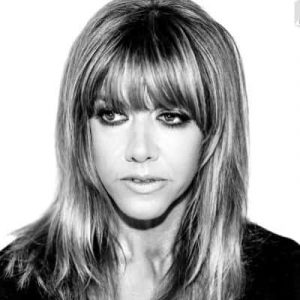 Latest posts by Megan Barth
(see all)