WCSD Awards $10M To Controversial Equity Consultant
Performance Fact will complete a 'Strategic Plan' to improve student outcomes and achievement goals related to 'excellence targets'
By Megan Barth, September 29, 2023 3:27 pm
As reported by The Globe, the Washoe County Superintendent of Education Dr. Susan Enfield entered into a consulting contract with Performance Fact Inc. worth $105,000 The Board approved the initial contract in December 2022. Consultant Mutiu O. Fagbayi is the CEO of Performance Fact and recently made national headlines for his work for the Fairfax County Public School District whereby he explained that "to have true equity, you have to be purposefully unequal when it comes to access."
On Tuesday, the Washoe County School Board of Trustee have now awarded Performance Fact an additional $10 million to complete a "Strategic Plan" to improve student outcomes and achievement goals related to "excellence targets."
"It's very focused, it's very bold, but I would argue no bolder than our children deserve," Enfield said. Fagbayi said. "It's very bold, very aggressive and very aspirational … but we think we can pull it off."
The excellence targets are as follows:
At least 75% of students are proficient in English language arts and mathematics by the end of grade 3
100% of students have opportunities to explore their interests through participation in clubs, activities, athletics and internships
100% of students say they are known by name, strength and need in their school
At least 75% of students in grades 4-8 meet or exceed standards in English language arts, mathematics and science
At least 19 out of every 20 students participate in dual credit, Advanced Placement (AP), International Baccalaureate (IB) or career and technical education (CTE) pathways, including the Junior Reserve Officers' Training Corps (JROTC).
Every graduate completes a post-graduation plan
The $10 million budget was broken into the following categories:
Strong Start for Every Child: $1.4 million
Student Voice & Advocacy: $1.4 million
Safety & Belonging: $2.3 million
Academic Growth & Achievement: $1.6 million
Empowering All Learnings for Their Future: $1.6 million
Districtwide Supports: $1.6 million
According to a detailed report in This Is Reno, Trustee Jeff Church noted discipline problems, chronic absenteeism, drugs on campus, and the lack of parental involvement are not addressed in the plan.
Church also said the number of "one star" schools increased from nine in 2018 to 34, which he called "extremely troubling."

The star rating system is a Nevada Department of Education performance measure that rates schools based on various factors. A count of one-star schools on the DOE's website reveals WCSD has 35. It has 27 four- and five-star schools.

Church also said that until the district deals with discipline problems, drugs on campus, parental involvement and chronic absenteeism, the district would "simply be rearranging deck chairs on the Titanic."

Enfield agreed that the district is not where it should be but that the statistics are consequences of being underfunded for "a very long time."

"We are making up for a lot of lost ground," Enfield said. "I will own the fact that we need to improve, but we also know how we got here, and I think we need to remind ourselves of that, too."
According to the Nevada Department of Education, Washoe County schools have an English language proficiency average of 45 percent and a math proficiency average of 30 percent. Yet, the department miraculously reports an 83 percent graduation rate.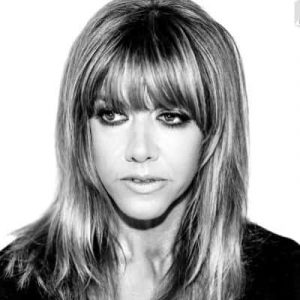 Latest posts by Megan Barth
(see all)