ACLU of Nevada Files Another Lawsuit To Stop Hand Counting In Nye County
ACLU of Nevada and Brennan Center for Justice argue that hand counting violates the state constitution
By Megan Barth, November 14, 2022 11:42 am
The ACLU of Nevada has filed yet another lawsuit (see below) against Nye County to stop hand counting of ballots in Nye County, a Republican stronghold in Northern Nevada. and is requesting immediate action from the Nevada Supreme Court.
The ACLU said in a news release that it partnered with the Brennan Center for Justice to file an emergency petition with the state's Supreme Court on Monday. The organizations argue that Nye County Clerk Mark Kampf does not have the authority to move forward with a hand count and that doing so violates the Nevada state constitution.
"The Nye County Clerk's insistence on doing a hand-count of all ballots that have already been counted by machine tabulators defies best practices in the election security field," Sadmira Ramic, the ACLU of Nevada's voting rights attorney, said in a news release.
Hand counting of ballots was approved and authorized by Secretary of State Barbara Cegavske. The process entails hand-counting all paper ballots alongside a machine tabulator. The regulations, approved through November 2023, require bipartisan teams of at least four people to count the votes, mandate spacing between tables and require room for observers, among many other provisions.
As previously reported by The Globe, four progressive groups — Brennan Center, All Voting is Local, ACLU Nevada and Silver State Voices — had previously urged the secretary of state's office to drop the regulations and instead ban hand counting altogether, saying that hand counting leads to more mistakes than machine voting and takes longer.
The day after Cegavske approved the tabulation regulations, The Progressive Leadership Alliance of Nevada filed a preliminary injunction, arguing that state laws preclude hand counting ballots and that hand counting could disenfranchise voters.
However, Judge Joe Wilson ruled that Nevada's law does not prohibit the use of hand counting. Voting is permitted by a "mechanical voting system," but it is optional, he wrote in his order.
Following Judge Wilson's initial ruling, the ACLU followed with their first lawsuit against Nye County and partially succeeded in stopping the hand count. Yet, Nye County officials were allowed to proceed after they revised their plans and said they would wait until after Election Day to undertake a hand count.
Under the guise of the pandemic, and without any Republican support, the Democratic legislative majority transformed Nevada elections during an emergency session in 2020. That legislation, signed by former Governor Steve Sisolak, implemented universal mail in voting, unlimited ballot harvesting, and same day voting and registration in Nevada.
2022.11.14 - Emergency Peition for Writ + Appendix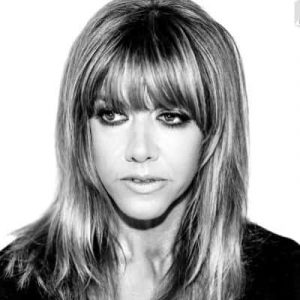 Latest posts by Megan Barth
(see all)