ACLU Sues Nye County Over Hand Counting Process
Lawsuit follows failed attempt by The Progressive Leadership Alliance of Nevada
By Megan Barth, October 5, 2022 11:27 am
The ACLU's Nevada chapter has filed a lawsuit against Nye County , a Republican stronghold, and its interim clerk to stop the implementation of Nye's new hand-counting process, which was approved and authorized by Secretary of State Barbara Cegavske. The process entails hand-counting all paper ballots alongside a machine tabulator.
The regulations, approved through November 2023, require bipartisan teams of at least four people to count the votes, mandate spacing between tables and require room for observers, among many other provisions.
As previously reported by The Globe, four progressive groups — Brennan Center, All Voting is Local, ACLU Nevada and Silver State Voices — had previously urged the secretary of state's office to drop the regulations and instead ban hand counting altogether, saying that hand counting leads to more mistakes than machine voting and takes longer.
According to the Associated Press, the ACLU has now filed a legal challenge:
The lawsuit cites three main violations of the Nevada constitution, state or federal law in its claims.

The county plans to start hand-counting its mail-in ballots two weeks before Election Day, a process that the ACLU said risks public release of early voting results. The verbal announcement of each ballot's results from hand-count teams will result in the release of election results and information, which the ACLU alleges violates state statute. The group also says Nevada statute criminalizes the release of early voting information, potentially putting the hand-count tally team members at risk of a misdemeanor.

While Nye County will use touch screens to comply with the Americans with Disabilities Act, that "impermissibly" permits election workers to ask about a voter's disability or turn away otherwise eligible voters based on "arbitrary decision making," per the lawsuit, which violates the Help Americans Vote Act.

The hand-count plan also uses "stringent signature verification," which allows the clerk to require an ID card if a voter's signature fails, which the ACLU said violates state statute.
The day after Cegavske approved the tabulation regulations, The Progressive Leadership Alliance of Nevada filed a preliminary injunction, arguing that state laws preclude hand counting ballots and that hand counting could disenfranchise voters.
However, Judge Joe Wilson ruled that Nevada's law does not prohibit the use of hand counting. Voting is permitted by a "mechanical voting system," but it is optional, he wrote in his order.
The Las Vegas Review Journal reports:
Wilson also wrote that the right to a uniform, statewide standard for counting votes does not require counties and cities to use only one method of counting votes, but rather it is a statewide standard for what qualifies as a vote.

"Having some cities or counties use hand counting and others use mechanical voting systems does not violate voters' right to a uniform, statewide standard for counting votes," Wilson wrote.
Jim Marchant, GOP nominee for Nevada Secretary of State, assisted Nye county in their efforts and previously told The Globe: "I will be an advocate and push for single day voting and make voting day a state holiday. We will do away with early voting. We will deputize many people to watch the polls and count the ballots and we will hand count the ballots per precinct. Our largest precinct is about 5,000 people, so we can combine smaller precincts and count the ballots and have results on election night."
A parallel tabulation method in Nye County could reveal if concerns over voting machine tabulations and election integrity are substantiated or subject to continued smears levied against those, of a specific political affiliation, who question election results.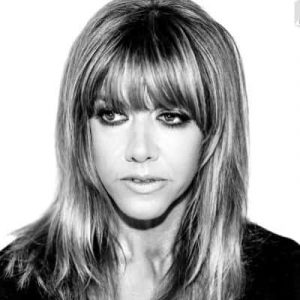 Latest posts by Megan Barth
(see all)