Bipartisan Bill Criminalizing Private Investigator Practices Advances in Legislature
Assembly Bill 356 would ban a PI placing tracking devices on vehicles without the owner or lessor's consent
By Megan Barth, March 23, 2023 11:42 am
In response to a private investigator legally placing a tracking device on two Washoe County elected officials' vehicles, Democrats and Republicans have found common ground in introducing a bill that would ban this legal procedure unless the private investigator receives consent of the owner or lessor of the vehicle.
Today, @JillDickmanNV presented AB356, which prohibits an individual from installing tracking devices on another person's motor vehicle without their consent.

This will help us keep our elected officials safe and fight back against domestic abuse and stalking. #NVLeg pic.twitter.com/9oBL168HaZ

— Nevada Assembly Republican Caucus (@NVGOPAssembly) March 22, 2023
Per the Legislative Counsel's Digest, Assembly Bill 356 states:
The United States District Court for the District of Nevada has held that using a GPS tracking device to monitor the movements of a person implicates the tort of invasion of privacy because a person has a reasonable expectation of privacy with respect to his or her daily movements in a motor vehicle. (Ringelberg v. Vanguard 4 Integrity Prof'ls–Nev., Inc., No. 2:17–CV–01788–JAD–PAL (D. Nev. Dec. 3, 2018))  Existing law does not expressly prohibit a person from installing a tracking device on the motor vehicle of another person. This bill expressly provides that a person commits the crime of unlawful installation of a mobile tracking device if the person installs, conceals or otherwise places a mobile tracking device in or on the motor vehicle of another person without the knowledge and consent of an owner or lessor of the motor vehicle, unless the person is a: (1) law enforcement officer who installs, conceals or otherwise places a mobile tracking device in or on a motor vehicle pursuant to a warrant or court order; (2) manufacturer of a motor vehicle; and (3) certain creditors. This bill provides that a person who commits any such offense is guilty of: (1) for the first offense, a misdemeanor; (2) for the second offense, a gross misdemeanor; or (3) for the third or any subsequent offense, a category C felony.
The bill is sponsored by bipartisan Northern Nevada legislators including Jill Dickman, Selena La Rue Hatch, Natha Anderson, Alexis Hansen, Heidi Seevers Gansert, Robin Titus and Ira Hansen.
This legislation is in response to the discovery of a tracking device placed on Reno Mayor Hillary Schieve personal vehicle resulting in a civil lawsuit filed by Schieve against private investigator David McNeely of 5 Alpha Industries who placed the tracking device as part of an investigation, prior to the November 2022 election. Former Washoe County Commissioner Vaughn Hartung later joined the civil lawsuit when a device was discovered on his vehicle.
The Globe reported:
The civil complaint cites that the investigator was working on behalf of an "unidentified third party".

"The tracking and surveillance of Schieve caused her, as it would cause any reasonable person, significant fear and distress," it reads.

According to the Sparks police report shared with The Nevada Globe, McNeely tracked Schieve for less than a month. McNeely also expressed liability concerns in divulging the identity of his client and noted that private investigators commonly used tracking devices during investigations.

The Sparks police department found no evidence of criminal activity, stalking, or trespassing and did not press charges against McNeely as Nevada revised statute 179.451 permits the use of a tracking device to track the movement of a person or object.
In late January, a Nevada judge granted subpoenas forcing McNeely to identify who hired his firm to secretly install the tracking devices.
McNeely's counsel, Brian Hardy of Marqis Aurbach, responded to the judge's ruling and is "defending McNeely's livelihood, his reputation, and protecting his trade secrets." Hardy further contends that Mayor Schieve has filed the civil lawsuit for "the sole purpose of forcing our Clients to disclose the identity of their client."
Hardy argues that "the Nevada Supreme Court has held that client information may be considered a trade secret" and that he and his clients will "seek judicial intervention to quash or modify the subpoenas."
However, the identity of McNeely's clients may be divulged by March 28th.
As reported by The Reno Gazette Journal:
In back-and-forth legal filings, the two sides argued over whether Nevada law protects the client's name from being revealed during the discovery process.

On Feb. 28, Judge David Hardy referred the matter to Wesley Ayers, discovery commissioner for the Second Judicial District Court. It's his job to advise judges on how to handle thorny discovery questions.

The judge in the case asked a court's expert to weigh in on whether the name or names should be revealed during discovery.

"For this case to proceed in the fairest and most expeditious manner, Plaintiffs must be permitted to know the identity of all potentially liable parties at this time," wrote Discovery Commissioner Wesley Ayres in his recommendation filed last week.

Ayres rejected multiple legal arguments made by private investigator David McNeely's attorneys that the client's name shouldn't be revealed.
This is a developing story.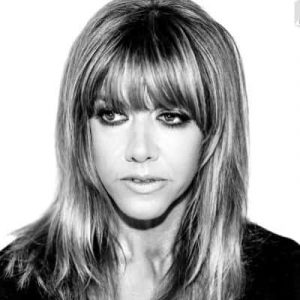 Latest posts by Megan Barth
(see all)