Cortez Masto Calls on Feds to Investigate Egg Industry For Price Gouging
Egg prices in Nevada are the fourth highest in the country at over $6 per dozen
By Megan Barth, February 2, 2023 11:11 am
Senator Catherine Cortez Masto has sent a letter toLisa Khan, Chairwoman of the Federal Trade Commission, calling on the agency to investigate possible price manipulation in the egg industry. Her actions mimic that of her Democratic colleague Sen. Jack Reed (D-R.I.).
"As grocery prices for essential items continue to rise, I echo recent calls for the Biden Administration to examine the markets and investigate any potential unlawful price manipulation in the egg industry," wrote Senator Cortez Masto. "…I urge both of your agencies to bolster coordination and oversight efforts to ensure that American families and small businesses are receiving fair prices at the grocery store."
In the letter, Cortez Masto pushes the agencies to provide "clear and constant communication to the public regarding updates on efforts taken to combat this market volatility" and requests timely "recommendations for action items that Congress can pursue to provide any necessary assistance."
She concluded, "Because today's high egg prices stem from a multitude of factors, including the avian flu, it is imperative for the Administration to leverage all available resources and reports to expose any unfair pricing."
The multitude of factors that Cortez Masto cites may be the increase in the number of fires at egg factories across the United States. Just this week, 100,000 chickens died in a massive fire at an egg factory in Connecticut. The factory is the third largest egg producers in the United States. According to local CBS affiliate WFSB, firefighters from 21 different departments responded to the fire and were on the scene for eight hours. The report also said the state's agriculture agency does not expect the fire to impact egg prices, which have skyrocketed over the past year. The fire is under investigation.
In May of 2022, a massive fire burned down a barn with tens of thousands of chickens in Wright County, Minnesota according to CBS news.
The Blaze has chronicled additional outbreak of fires at chicken farms: "In December 2022, a fire caused $12 million in damages and killed a reported 250,000 chickens at a large poultry farm in Lebanon, Pennsylvania, according to WGAL. In October 2022, approximately 7,000 chickens were incinerated in a farm fire in Lexington, South Carolina. In February 2020, a blaze at the Michael Foods farm killed approximately 400,000 chickens. In December 2020, around 240,000 chickens died when a fire burned three barns in Pasco County, Florida."
Egg prices in Nevada are the fourth highest in the country Egg prices in Nevada at over $6 per dozen. According to recent data from the U.S. Bureau of Labor Statistics (BLS), American consumers experienced a 60 percent increase in prices for a dozen eggs in December 2022 compared to the previous year.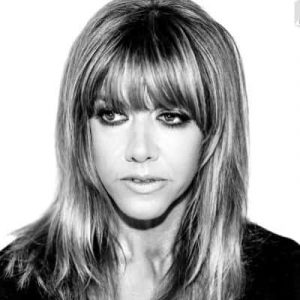 Latest posts by Megan Barth
(see all)