Culinary Union Announces Picket Lines at Eight Strip Properties
Union officials are asking the public not to cross active picket lines in solidarity with the workers
By Megan Barth, October 9, 2023 1:56 pm
In a press release, the Culinary Union announced that thousands of their members will picket eight different MGM Resorts International and Caesars Entertainment Corporation casinos along the Las Vegas strip this Thursday following "very disappointing" negotiations for a new five year union contract.
Last month, 95 percent of their members voted for a strike that could impact operations at 22 casino properties throughout the Las Vegas valley. The union represents 60,0000 hospitality workers making it the largest local union of Unite Here.
40,000 of the union's workers are working under an expired contract employed with the three largest employers, MGM Resorts, Caesars Entertainment, and Wynn/Encore Resorts.
Union officials are urging members of the public, customers, community allies, elected officials, and convention planners to not cross an active picket line and to stand in solidarity with workers by not eating, meeting, or staying in a casino resort during an active picket line.
"This is really about making our every effort to try to send messages to these companies that they're walking down the wrong path," Pappageorge told reporters.
After the strike vote, the White House commented, "President Biden believes all workers should have good jobs with fair pay and benefits that give them the opportunity to provide for themselves and their families. Las Vegas has a long union history and workers have been critical to the city's growth and success. As the Culinary and Bartenders Unions continues contract negotiations, we urge the discussions to move forward in good faith and hope both sides come to an agreement that preserves the city's high quality hospitality jobs and gives all workers the quality of life they deserve."
Nevada Democrats have thrown their support behind the union. Congressman Steven Horsford visited with union officials and workers announcing his solidarity:
While some of my extremist MAGA colleagues are busy creating chaos in DC over their jobs, I'm in Las Vegas standing with the nearly 53k Culinary & Bartenders Union workers who are fighting for their jobs & negotiations for better wages, good benefits, & safer working conditions. pic.twitter.com/ePA4A57gWn

— Rep. Steven Horsford (@RepHorsford) October 5, 2023
Democratic Senators Jacky Rosen and Catherine Cortez Masto endorsed the strike in dual announcements on X (formerly Twitter) parroting the union demand that "one job should be enough."
In 1991, the union led the "Frontier Strike" on the Vegas Strip that lasted for 6 years, 4 months, and 10 days. Over 550 hospitality workers maintained a 24/7 picket line. It's considered to be one of the most successful strikes in US history.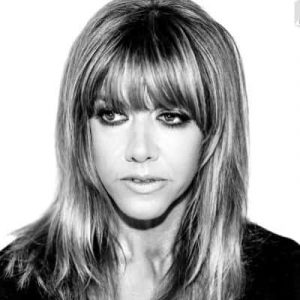 Latest posts by Megan Barth
(see all)