Dem Leadership May Block Hearing For Educational Choice Scholarships
Erin Phillips, CEO of Power 2 Parent responds: 'To not hear this bill in committee would be, in effect, ignoring the will of their constituents'
By Megan Barth, March 15, 2023 11:23 am
In a report by Dana Gentry of the Nevada Current:
Democratic State Sen. Majority Leader Nicole Cannizzaro is declining to say whether she'll allow legislative hearings on a bill introduced in the Senate last week to implement Republican Gov. Joe Lombardo's plan to augment public funding to help families pay private school tuition.

Students whose families earn no more than 300% of the federal poverty level are eligible for grants under the program, which was championed in 2015 by Gov. Brian Sandoval, also a Republican. SB 220 would increase the eligibility threshold to 400% of the poverty level.

Lombardo committed during his State of the State address to designate $50 million to the Nevada Educational Choice Scholarship Program, which currently provides about $6.6 million a year in modified business tax credits to K-12 students for private school tuition.

"I fully expect opportunity scholarships to receive a record amount of funding this session," Lombardo said in that address.

"It hasn't been determined at this point if any additional hearings beyond the budget process will be necessary," Mindy Pressman, spokeswoman for the Senate Democrats, said Monday.
After Lombardo's address, Sen. Cannizzaro credited her public education to her personal and professional success, noting that Lombardo's expectations for opportunity scholarships were a "non-starter."
Last week, the Globe reported that Sen. Cannizzaro, along with many of her Democratic colleagues, publicly demonstrated their delayed outrage over a "discriminatory"  Valentine's Day message received by Sen. Dallas Harris which read, "No CRT, No LGBTQIA" in public schools.
Three weeks after the note was received, Cannizzaro tweeted: "As a policy matter, it is incumbent upon the Legislature to ensure that taxpayers are not subsidizing discriminatory curricula and that students are safe in schools regardless of their race, ethnicity, sexuality, or gender. Advocates for expanding voucher programs should expect to answer tough questions in the months to come."
Republican Senate Minority leader Sen. Heidi Seevers Gansert, a sponsor of SB 220, issued a statement on behalf of the Senate Republican caucus condemning the Valentine's Day message.
To note, the person who wrote the "discriminatory" valentine was identified as Pastor Andrew Walker who runs Dunamis School, a micro school which is not licensed or recognized by the state of Nevada and would, therefore, not qualify for the funding proposed in SB 220.
This morning, The Globe spoke to Erin Phillips, President and CEO of Power 2 Parent. Phillips highlighted the discriminatory statistics in Nevada's public school system in her reply to Senate Democrats:
"What Governor Lombardo is requesting is a small increase (less than one percent, compared to the $2B for public schools) in funds through a public/private partnership through businesses who provides scholarships. Businesses can donate a portion of their business taxes that would fund individual students. You have to be a qualified and licensed private school to qualify.
If Democrats think what is happening in our public schools in Nevada is not discriminatory, the statistics paint a different picture: Nine out of ten black students aren't proficient in math and only one in five hispanic students are proficient in math.
It is these students who are suffering and their families need the resources to put them into a school that will benefit their child's education and future.
If anyone should apologize for failing their students for decades, it is Democrats who continue to protect failing public schools. That is discriminatory.
A Real Clear Opinion Poll shows that school choice is not a partisan issue. 82 percent of Republicans, 68 percent of Democrats and 67 percent of independents want school choice and these programs, and to not hear this bill in committee would be, in effect, ignoring the will of their constituents."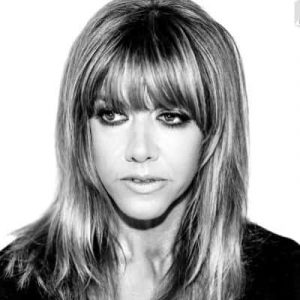 Latest posts by Megan Barth
(see all)