Dr Jon Petrick Announces Candidacy for Assembly District 21
Petrick's announcement follows his narrow loss in the district in 2022 to Democratic incumbent Elaine Marzola
By Megan Barth, September 5, 2023 5:03 pm
Today, Dr. Jon Petrick launched his campaign for Assembly District 21 (AD-21). This announcement follows his narrow loss in the district in 2022 to Democratic incumbent Elaine Marzola. Marzola has served the district since 2020 after defeating her Republican challengers in each election by approximately 1,200 votes.
By the numbers, AD-21 is a swing district and a prime "pick up opportunity" for state Republicans as they seek to strip the Democrats' supermajority in the Assembly. The 2022 election results indicate that Dr. Petrick overcame a slight Democratic voter registration advantage in his district.
As of December 2022, Democrats have a slight lead in voter registration over Independents.
According to his announcement, Dr. Petrick's campaign will focus on education and healthcare–two kitchen table topics in which he accuses Marzola of lacking leadership and jeopardizing the future of her young constituents.
"I've long believed that is serving is beneath you, then leadership is beyond you, and our current representative has made it crystal clear that serving the needs of her constituents is beneath her. Under her watch, our educational quality and rate of physicians per capita have careened to record lows, placing the future of our children and healthcare in serious jeopardy," Dr. Petrick stated in his announcement.
This legislative session, Marzola voted along with the Democratic majority to raise the medical malpractice cap which, according to reports and physician testimony, will further damage physician recruitment and retainment in Nevada. According to the hospital association, the Silver State ranks 45th in the nation for active physicians and falls below the national average in 33 of 39 physician specialties.
As reported by The Globe, Nevada's failing, public education system took center stage during a heated battle between Governor Joe Lombardo and the Democratic majority over opportunity scholarship and school choice. Recently, Governor Lombardo issued a warning to state Democrats, that he will do "everything in his power" to campaign against the Democratic majority who blocked many of his legislative priorities, including school choice.
As Marzola voted with the Democratic majority against the Governor's legislative priorities, it is safe to say that this swing district is on the Governor's target list as he seeks to secure a balanced legislature in 2024.
According to Dr. Petrick's campaign, he is investing heavily in community outreach and has plans for a robust digital marketing plan with hopes to "make him one of the most well-known candidates running in the state of Nevada in 2024."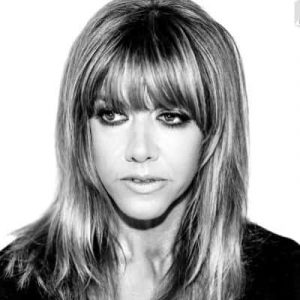 Latest posts by Megan Barth
(see all)