Ethics Scandals Rock Democratic Legislature, Gorelow Folds Under Pressure
Lombardo's PAC accuses Democratic Assembly leader Steve Yeager of fostering a 'culture of corruption'
By Megan Barth, September 5, 2023 1:49 pm
In a late Friday announcement, conveniently timed over the holiday weekend, embattled Democratic legislator Michelle "Quid Pro Quo" Gorelow announced that she will not be seeking re-election in Assembly District 35, a swing district that she narrowly won by 400 votes out of more than 25,000 votes cast.
"After dedicating decades of my career to nonprofit work, I plan to continue serving my community by advocating for Nevadans with intellectual and developmental disabilities. I look forward to the important work ahead of me and spending more time with my family," Gorelow said in her announcement.
Her withdrawal from the race comes after the Las Vegas Review-Journal (RJ) reported that Gorelow accepted a job as a director of a nonprofit, Arc of Nevada, about a month after she voted for a "Christmas tree bill" (AB525) that directed $100 million to various Democrat-aligned nonprofits. Arc's take from the slush fund was $250,000. As reported by the RJ, Gorelow is only one of two employees for the organization.
According to financial reports, the largest, single donation to this nonprofit is $50,000, so this $250,000 is five times more than any donation the organization has received since it's founding.
Governor Joe Lombardo's Better Nevada PAC applied relentless pressure in the wake of the scandal and Republican consultant Chuck Muth added pressure by filing a complaint with the state ethics board alleging that Gorelow violated state law.
Gorelow's Democratic colleague, Tracy Brown-May (AD-42) is also on the Board of ARC and voted to approve the taxpayer-funded windfall to the organization without disclosing her association with the organization. Tracy Brown-May was appointed to her vulnerable district in 2021.
Make no mistake, @SteveYeagerNV forced @MichelleGorelow out to try and save himself.

He's presided over a culture of corruption in Nevada and failed to uphold the public's trust.

He cannot escape accountability for this. #NVleg https://t.co/seI1SiJhul

— Nevada War Room – Better NV PAC (@BetterNevadaPAC) September 1, 2023
John Burke, Spokesman for Better Nevada PAC issued a blistering statement calling for change in Carson City: "There's a culture of corruption in the Democratic Assembly under Speaker Yeager. Michelle Gorelow's departure is an admission of guilt for her breach of ethics and a clear sign that it's time for a change in Carson City."
In response to Gorelow's announcement, Democratic Assembly leader Steve Yeager said he supported her decision.
"I thank her for her service to the state of Nevada over the last several years, and I look forward to witnessing everything she will accomplish in the next chapter of her life," he said.
Although Yeager has remained relatively quiet during the growing ethics scandals, further digging uncovers an eye-watering $2,000,000 allocation to HopeLink of Southern Nevada that raises additional questions regarding Yeager's accountability in "presiding over a culture of corruption."
The Chair of the board for HopeLink is Scot Rutledge. Rutledge assumed the leadership role for the nonprofit in 2021 and is a paid lobbyist for the organization.
Scot is also a partner and lobbysist for Argentum partners. In 2021, Rutledge also lobbied and worked closely with Yeager on cannabis legislation signed by former Nevada Governor Sisolak and, according to social media accounts, they maintain a friendship outside of the halls of Carson City.
Bootlegger 50k was tough. Lots of climbing. Nice to share some miles with @scotrutledge! #OptOutside (1/2) pic.twitter.com/GBeUQMUumy

— Steve Yeager (@SteveYeagerNV) December 19, 2021
According to Rutledge's bio:
One of Scot's most outstanding achievements was his work on a multi-year clean energy advocacy campaign that stopped the construction of multiple coal-fired power plants which helped lead to the development of a new clean energy economy in Nevada.

After a brief sabbatical in Costa Rica, Scot worked for Nevada Congresswoman Dina Titus, spending two years as her political and finance director. He fostered relationships on her behalf with business leaders, community groups, and labor organizations.
According to HopeLink's financial records, this $2 million allocation is the largest contribution in the history of the organization.
Attempts to reach Scot Rutledge and Steve Yeager were unsuccessful.
Gorelow's withdrawal provides an opportunity for state Republicans to flip the swing district and strip the Democratic supermajority in the Assembly. If Democrats hold the Assembly and gain one seat in the state Senate, they will be able to override Governor Lombardo's veto power and usher in future spending bills, like AB525, which directly benefit Democratic donors and politically-aligned nonprofits who may, in turn, lobby on behalf of Democratic candidates and causes at the taxpayer's expense.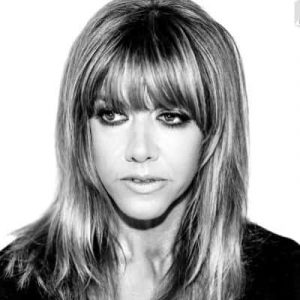 Latest posts by Megan Barth
(see all)