EXCLUSIVE: Elizabeth Helgelien Announces Candidacy For CD-3
Helgelien: 'I never had a taste for politics. I have a taste to represent the people of Nevada'
By Megan Barth, March 8, 2023 7:00 am
The Globe has learned that conservative Republican and former State Senator Elizabeth Helgelien will announce her candidacy for Congressional District 3 later today. Prior to her announcement, The Globe had the opportunity to do a phone interview with Helgelien where she addressed her family's tragedy and revealed her policy positions to challenge Democratic Rep. Susie Lee in the 2024 election.
Helgelien is no stranger to Nevada politics. At the age of 27,  she was the youngest female to be elected to serve in the Nevada Legislator. In 2010, she was elected as State Senator in District 9 beating incumbent Dennis Nolan, but resigned her freshman position in 2012 due to the "demands of being a single mother" of three children, as reported by The Las Vegas Sun. The Sun also reported that that her former husband was arrested in 2011 on suspicion of "open and gross lewdness" against her and their divorce was finalized in 2012 after 11 years of marriage.
Helgelien is also no stranger to personal tragedy. In 2022, her daughter was sentenced to life in prison for murdering her father, Helgelien's ex-husband. At the time of her daughter's sentencing, Helgelien told the Review Journal: "The system failed her at every turn. They could have saved her, and they failed her."
Helgelien told The Globe:
"This is the only time I will address this during the campaign. I will alway love my daughter. It horrifies me that our system didn't take the abuse she was receiving seriously before it came to this. My daughter was abused by her father. That is a fact. That doesn't excuse all of her actions. At the time, she was a minor and has taken responsibility like an adult. She is now facing the consequences like an adult."
Back in 2012, Helgelien said her "reputation and integrity" were "regularly demonized by selfish partisans and a handful of reckless bloggers with personal agendas of salacious, unfounded personal attacks on me."
Referring to her personal tragedy and her unpleasant, partisan experience during her short political tenure, The Globe asked her why she was running for congressional office.
"I ran back then for the same reason I am running now. Elected representatives need to represent the people. Every person that has run for office makes empty promises. Nolan was an example of this and that is why I beat him by 15 percent in a Democratic district as a conservative Republican. I didn't have the financial backing and name recognition, but I won. Nevadans deserves to be represented by someone, like me, who has a history of delivering on the promises I make. I never had a taste for politics. I have a taste to represent the people of Nevada," Helgelien replied.
Helgelien cited that her platform is focused restoring the economy, lowering taxes, securing the border and stopping human trafficking.
She supports simplifying the tax code and considers the FairTax and a flat tax are worth consideration. She is also an advocate for lowering the corporate tax rate and repealing the death tax.
To secure the border, Helgelien supports building a wall, strengthening border security, reforming immigration laws, securing ports of entry, and ending sanctuary cities. "We cannot afford to let illegal immigration continue to undermine our economy, our national security, and our communities," Helgelien told The Globe.
"As a conservative, I believe that securing our border is essential to protecting American citizens, preserving our national identity, and maintaining the rule of law. Illegal immigration undermines our economy, our national security, and our communities, and we must take action to stop it. People are tired of empty promises; I've been speaking with people in Nevada and across the country and this issue is top of mind," Helgelien stated.
During the 2020 midterm campaign, Lee relentlessly attacked and distorted GOP challenger April Becker's pro-life position on abortion. When asked about her position on abortion, Helgelien countered:
"Susie Lee attacks her opponents on abortion because she has to shift the focus from her voting record. Susie Lee is the extremist on abortion. She believes abortion should happen up to the moment of birth and that the American taxpayer should pay the bill. Whether you are pro-choice or pro-life, everyone can agree that is way out of touch. Lee can't successfully run on her policies. Susie Lee has proven she believes in higher taxes and keeping the border open. She can't stand behind her votes so wants to distract people from what matters most to them. I won't fall into that rabbit hole. The people deserve better."
In closing, Helgelien doubled down on her conservative chutzpah, telling The Globe:
"Nevadans wants someone who is bold and stands on principles. I won as a conservative republican in a democratic district before by standing on principles and following through. Nevada has a pretty good handle on our financials and the nation is a having problems at the federal level. Nevadans need a voice in DC. We have higher taxes and inflation because of President Biden and Susie Lee. We need to get this country back on track. People are struggling and deciding between food on the table, filling their gas tank, or heating their home. Americans deserve better than that. Nevadans deserve better than that. As a freshman congresswoman, I am going to DC to shake things up and look out for the people of Nevada. I have a history of winning and beating incumbents and I will do it again."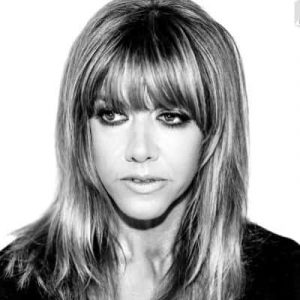 Latest posts by Megan Barth
(see all)