'Gender Affirming Care', Funded By Taxpayers, Passes Out Of Senate Finance Committee
Senator Melanie Scheible claims it will 'protect ALL Nevadans from discrimination by their health insurer'
By Megan Barth, May 31, 2023 8:30 am
Yesterday afternoon, Nevada Democrats celebrated the passage, on a party line vote, of Senate Bill 163 out of the Senate Finance Committee, with primary sponsor, Senator Melanie Scheible (SD-9) thanking Senate Marilyn Dondero-Loop for her support and leadership on the legislation.
Thank you to the #nvleg Senate Finance committee for voting to pass #sb163 and protect ALL Nevadans from discrimination by their health insurer. I'm so grateful to chai @donderoloopnv for her support and leadership on this!

— Melanie Scheible (@MelanieScheible) May 31, 2023
SB163 requires health insurance companies and Medicaid to cover treatment, including sex-change surgery, relating to gender dysphoria and gender incongruence for adults and minors (less than 18 years of age). In amended an adopted language, it specifically prohibits "insurers from engaging in certain discrimination on the basis of gender identity or expression."
According to SB163, the diagnosis and medical treatment of such conditions must be prescribed by "medical providers" such as speech-language pathologists and social workers, and a minor must provide a written expression of the desire to undergo the treatment after only six months of showing a "strong desire" to be, or be treated as, the opposite gender assigned by birth. 
Additionally, SB163 does not include a religious exemption for medical providers or small businesses that may have objections to providing treatment or insurance. Insurers must consider the most recent Standards of Care published by the World Professional Association for Transgender Health (WPATH).
According to reports, WPATH's recommendations for "gender-affirming" care have become increasingly extreme over the last decade. "In 2011, for example, the organization only recommended one surgical procedure for minors. Version 7 of WPATH's 'Standards of Care' only recommended double mastectomies (i.e. the removal of healthy breast tissue) for minor females. But the latest version of WPATH's Standards of Care, published in September, removed all age limits for several irreversible procedures, including puberty blockers, cross-sex hormones, and sex-change surgeries."
According to initial estimates, the cost to Nevada taxpayers is just shy of $5 Million, however, that number could increase if we use Maine as an example.
According to data provided by the DHHS:
The number of taxpayer-funded transsexual surgeries in Maine has nearly quadrupled since 2019, the year Democratic Gov. Janet Mills modified MaineCare policy to cover procedures advocates for gender ideology describe as "gender affirming care."

The number of "gender affirming" surgical procedures paid for by MaineCare almost doubled each year following the policy change, from 24 surgeries in 2019 to 44 in 2020 and then to 82 in 2021, according to records provided to The Maine Wire by the Maine Department of Health and Human Services.
Additional costs to taxpayers are likely in that lawsuits are anticipated should this legislation advance to the Governor's desk and be signed into law.
Emily Mimnaugh, Attorney at the Pacific Justice Institute in Reno, NV, told The Globe:
"SB163 will create a statewide mandate that requires insurers—including Medicaid and, with it, Nevadans—to fund surgical interventions for gender dysphoria, including gender affirmation surgery and genital transformation ("bottom surgeries") for children.
There is no recognition for insurers who are affiliated with religious organizations in the Bill. There is no consideration for personal conscience in the Bill.
Previously, when Nevada state law has mandated insurance coverage for a specific procedure, such as abortion and contraception, state law has explicitly provided that an insurer affiliated with a religious organization is not required to provide such coverage in violation of its religious beliefs. There is no such parallel protection for religious organizations in SB163."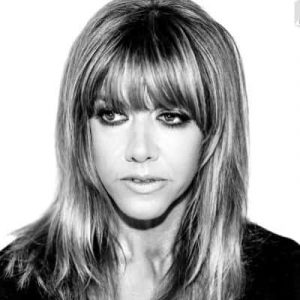 Latest posts by Megan Barth
(see all)