Gov Lombardo Proposes Funding To Rescue Opportunity Scholarship Program
As Democrats seek to 'starve the program,' the Governor's Finance Office is requesting $3.2 million in federal COVID-19 relief funds to fund it
By Megan Barth, July 31, 2023 11:19 am
On Friday, Republican Governor Joe Lombardo proposed utilizing unallocated federal COVID relief funds to prevent hundreds of low-income school children from losing their opportunity scholarships.
In a memorandum submitted by The Governor's Finance Office, the office is requesting $3.2 million in federal COVID-19 relief funds to fund the Opportunity Scholarship program for the upcoming school year. The Legislature's Interim Finance Committee has 15 days to take action or it is deemed approved.
"I have been fighting for these children since I took office," said Governor Joe Lombardo. "The Democrats in the Legislature refused to fund these scholarships, and the result is that unless we take action now, these children will be forced out of their schools for the upcoming school year. It's unacceptable to me to let that happen."
The program has been controlled by the Democratic majority in recent years and the Nevada Independent reports that Democrats are seeking to "starve the program."
In response to the Governor's request, the Nevada State Education Association railed against the governor's proposal and urged the Interim Finance Committee to reject the request. To note, Governor Lombardo signed a K-12 education budget that awards a historic $2 billion in funding for Nevada's failing public education system.
When these federal relief packages were passed, of the many anticipated uses, funding vouchers was not one of them. NSEA urges the Interim Finance Committee to reject the use of federal funds for such a purpose. Keep public money (state and federal) in public schools. https://t.co/WxFY76UFbV

— NSEAOnline (@NSEAOnline) July 28, 2023
As reported by The Globe, the battle over school choice was well-chronicled throughout the 82nd legislative session as Republican Governor Joe Lombardo and Democratic leadership could not reach a compromise on opportunity scholarships. Legislative Democrats blocked efforts to provide any additional money to fund the ~$6.7 million program. The program is funded by the private sector through modified business tax credits.
Although funded through tax credits, Democrats have labeled the popular and in-demand program as a  "scam", a "voucher program", and a program that "diverts taxpayer money from public education."
Assembly Speaker Steve Yeager amplified those claims while in session but is now avoiding the press.
It seems that Steve Yeager's strategy is to take to social media when he has something to say. I'm wondering if that's a calculated strategy to bypass (most) media outlets? He's one of the most powerful Democrats in Nevada politics right now.

— Bryan Horwath (@bryanhorwath) July 28, 2023
Recently, Yeager publicly sounded off in a Twitter row with Valeria Gurr, a mom and a lobbyist who advocates for school choice.
Valeria, I expect dark money PACs to be fast and loose with the truth. As a registered lobbyist though, I expect you to be familiar with the facts. The #NVLeg didn't "defund" the program.

In accordance with NRS 363B.119(4), we continued the already existing tax credit of not…

— Steve Yeager (@SteveYeagerNV) July 25, 2023
As Democrats hold the majority on the Interim finance committee, without additional funding, approximately 600 students are at risk of losing their scholarships. Although Yeager and his Democratic colleagues are avoiding the press at this time, Governor Lombardo's PAC is seemingly making school choice a 2024 campaign issue–an issue that the Democratic majority will not be able to avoid while on the campaign trail, especially if they will be facing hundred of parents whose children lost their opportunity scholarships due to partisan politics.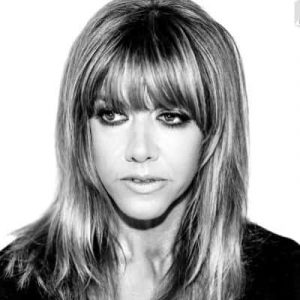 Latest posts by Megan Barth
(see all)