Governor Sisolak Touts Spending Spree For Mental And Public Health
Spending spree funded by federal dollars from the America Rescue Plan
By Megan Barth, August 18, 2022 1:48 pm
In a lengthy Twitter thread, Nevada Governor Steve Sisolak announced a variety of agencies, projects and subsidies that were approved by the Interim Finance Committee to receive $171 million for "investments in public and mental health", with an additional $100 million approved for ancillary, assistance programs. These programs will be paid for with federal dollars received through the America Rescue Plan.
We're investing $171M for public health programs from American Rescue Plan dollars. This includes $75M for a new State public health lab at @unevadareno, $40M for @unlvmedicine & $30M for a new public health lab in Southern Nevada.

— Governor Sisolak (@GovSisolak) August 18, 2022
Of that $170 million, $155 million will be used for state public health labs in Southern and Northern Nevada. The Southern Nevada Health District (SNHD) will also receive $5.5 million that will delay implementation of an environmental fee increase that was set to impact already struggling businesses.
Although the fee increase was approved by SNHD in May, the federal $5.5 million subsidy will now delay the 27 % fee increase for an unspecified time period, leaving businesses in the dark as to when increase will hit their bottom line.
At the time of the approved fee increase, KLAS reported:
Businesses in Southern Nevada are about to see a hike in one of their bills.

The Southern Nevada Health District approved an increase to their environmental health fee.

SNHD says businesses haven't seen a boost to the annual bill in over 10 years.

SNHD says the fee will help pay for things such as inspections, food operations, and compliance, and it will help with public safety as it will support staffing.

The fee revenue according to the health district's presentation no longer covers their expenses.

To keep up with inflation, a 27% increase was approved, which is expected to generate about $25M in 2023 with an annual increase of up to 3 percent and that has struggling businesses concerned.
In the above thread, the governor lists an additional $100 million in assistance for a variety of ancillary programs such as an increase in funding for mobile crisis response teams for school districts, rental assistance to avoid eviction, and a $345,000 targeted education campaign on Monkeypox.
As reported by The Globe, the State of the State spending spree delivered by Governor Sisolak was met with speculation and criticism. State Senator James Settlemeyer voiced his concern in a simple sentence, "Spending money is not leadership." He added:
"Leadership is about making our government more efficient and effective for the people. This money will be spent to grow the government's size with no thought on how to fund that growth when the money is gone. But those new programs will continue and this undisciplined spending is a contributing factor to the inflation and skyrocketing cost of living which is harming so many Nevadans. Nevada's economy is at a breaking point…The cost to live in Nevada is quickly approaching that of California." 
The governor cites that these dollars were secured through the American Rescue Plan (ARP), but as reported by the Globe, leading Democratic economists contend that the ARP contributed as much as three percent to inflation which has hit Nevada households the hardest and the governor's mandated lockdowns caused a sharp increase in mental health issues in adults and children. Federal money may solve the many mental health issues created by Sisolak's mandates, but Senator Settlemeyer's concerns regarding inflationary spending of limited funds should not be ignored.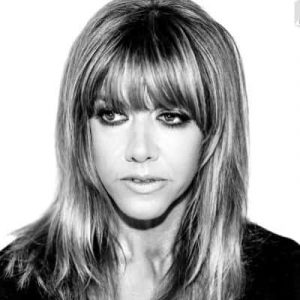 Latest posts by Megan Barth
(see all)