Homelessness Thrives On The Backs Of Senior Citizens And Taxpayers
In Washoe County, hundreds of millions of dollars to end homelessness has accommodated and expanded it, not ended it
By Megan Barth, October 26, 2023 6:44 pm
Homelessness, or the "unhoused" if you're a housing activist or activist politician, has grown into a multi-billion dollar business that hasn't fulfilled its promise to end this growing societal problem.
In fact, homelessness has metastasized, in part, due to government inefficiency, government handouts, the economy, pandemic lockdowns, and the drug/mental health epidemic.
In Washoe County, hundreds of millions of dollars to "end homelessness" has only accommodated and expanded it, not ended it.
In an editorial published exclusively on The Globe, the author notes:
In July 2021, responsibility for all homeless services, including financial, were transferred to Washoe County.

It's now May 2023, and Washoe County's website states they are still in Step Two out of Five in this national movement to end homelessness, which Housing and Homeless Services Manager Dana Searcy runs, County Manager Eric Brown oversees, and Commissioner Alexis Hill fundraises for…what is actually happening here?

Despite not having concrete numbers from Sparks and the rest of Washoe County, and despite entering into a contract with a Canadian consulting firm to obtain local strategy, Washoe Commissioners moved forward with 35 new partnerships and continues to spend millions of dollars on homeless shelters and housing.

Not only does Washoe County not have accurate numbers to justify any of the grants applied for and money received and spent, but they've also entered into contract with 35 other agencies who are also being paid with millions of dollars of grant funds.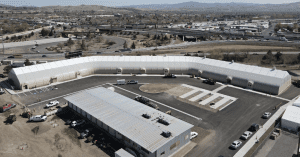 These 35 nonprofit partnerships, along with the City of Reno and Washoe County, have been awarded hundreds of millions of dollars to "end homeless" via a five-step plan that has been stuck in second gear for years, as the largest growing demographic in the county, and the country, are seniors.
To make matters worse, Dana Searcy went on record with This Is Reno and shared that local governments "have no idea how many homeless people are in the area."
According to varied reports there are an estimated 1,700 homeless in Washoe County, with 43 percent of them are over the age of 55, compared to an estimated 110,000 seniors in the County.
Why do these figures matter?
To put it in dollars and cents, just over $88 million was budgeted in FY 2023-2024 for homeless services (for 1,700 people and 35 agencies) which includes nearly $200,000 for furniture, compared to the $7 million dollars the 110,000 seniors receive from the county budget. This $7 million will be allocated, in part, to the outdated, county-run Senior Services Center located in downtown on 9th street.
The Senior Center now has increasing crime and safety related problems with the homeless who are "free" to use the Senior Center and the $100 million (and growing) CARES Campus down the street. The CARES Campus is also considered unsafe by many residents.
According to a report by KOLO that highlights the ongoing problems at the Senior Services Center in Reno:
"It can be very polarizing. There's some people that feel strongly that they shouldn't be allowed to be part of the center. There's others that feel equally as strong that they have a right to be here," says Paoli.

Gregg Rubenau, a member of the center, has been coming to the senior center for 10 years and he says, he doesn't plan to stop.

"Wish they would respect this place more," Rubenau says when asked about the homeless.

Rubenau, is happy to share the space with the homeless but explains that some of them come in and make a mess.
In response to the increasing crime and homelessness in and surrounding the Senior Center, Washoe County Commissioner Alexis Hill (she/her/hers) provides another taxpayer-funded solution by spending more dollars on "additional security."
Many questions have been raised as to why law and order is put on the back burner while the defense of criminality is subsidized and, thereby, increases.
Last month, Our Town Reno reported:
Word has gone around that the Senior Center offers a more relaxed experience for the unhoused seeking community, shaded areas and a free lunch, with some of their friends also setting up on the sidewalk, with grocery carts full of their possessions, worrying some neighbors and local politicians.

At the most recent homelessness advisory board meeting this week, County Commissioner Alexis Hill announced publicly that security will soon be added at the Senior Center.
Although neighboring Sparks has multiple buildings providing services to seniors and Carson City used federal pandemic relief dollars to build a new Senior Center, the City of Reno has only one.
Penny Brock, a senior and advocate told The Globe,
"Seniors in Reno are neglected, underserved, and discriminated against. We have one senior center built in 1978 for over 100,000 seniors, while homeless non-profits and facilities are awarded tens of millions of dollars for hundreds of homeless. I no longer feel safe going to the Senior Center in Reno as 9th street has become a magnet for homelessness and crime. I will continue to push the county and the city to expand the places, like libraries, that can provide us safe places to go."
To address the increase in homelessness and related crime, despite the hundreds of millions the County is spending to end it, the Sparks City Council, led by efforts of the Sparks Police Department, passed new ordinances enacted on September 1st to enforce existing laws and ultimately ban "camping"–with particular focus placed on the Truckee River which is a source of drinking water for the County. A new ordinance expanded the exclusion of camping in the Truckee River Corridor to 1000 feet off the river.
In August, The Globe reported:
In a unanimous vote, the Sparks city council passed new laws for the homeless population  to "protect the public health and safety and the families and businesses that call Sparks home" said Sparks City Attorney Wes Duncan.

"We're adding provisions to our code to prevent human habitation or people living in a vehicle on our public roadways," said Duncan. "We're passing an ordinance that prohibits the blocking of public sidewalks, right of ways, and our streets."

"In terms of homelessness, we will not let Sparks become San Francisco or the many big cities that do not enforce the law at the expense of public safety and health," said Duncan.
Although these proposals to protect natural and vital resources should be widely accepted, 'unhoused advocates' are pushing back on the Washoe County Commissioners and the Washoe County Sheriff's department in relation to a draft proposal, similar to Sparks, which will be heard by the Washoe County Commission at the next meeting in November.
In a report published this month by Our Town Reno:
Prince Cunanan Saruhan, a leader volunteer with Faith in Action, is matter of fact and worried about a new draft proposal being circulated by the Washoe County Sherrif's office, after a green light was given last December to start the process of amending county code to criminalize camping in public areas.

A preamble to the document called "Camping on public property" has six bullet points about the beauty and importance of the Truckee River.

Point four indicates "proper management of the Truckee River, which provides 85 percent of the water delivered in the Truckee Meadows, is vital to sustaining a healthy community."

Saruhan doesn't disagree but he points out the hypocrisy.

"They essentially start with wording about how beautiful the waters are and all this stuff. And then saying that we need to make laws because people make it dirty or whatever."
Polluted water with refuse and human waste? Clean rivers?  W h a t e v e r.
The report continues:
Saruhan and other activists are now planning for a large community group to speak before an upcoming county board meeting "to oppose the criminalization of homelessness."

Last December, commissioners Alexis Hill and Jeanne Herman voted against the plan to amend the county code for unincorporated areas of Washoe County. Outgoing commissioners Bob Lucey and Kitty Jung voted yes, which means that with new commissioners Mike Clark often siding with Herman, and Mariluz Garcia often voting with Hill, a yes on these changes is far from a foregone conclusion.

At the time of the initial vote, Hill even tweeted: "Proud to vote NO on this proposal," even though it passed 3-2.
Commissioner Hill, Chair of the Washoe County Commission and Chair of the Community Homelessness Advisory Board, is seemingly running a profitable business that has access to unlimited taxpayer money, as long as her favored partners never uphold their promise to end homelessness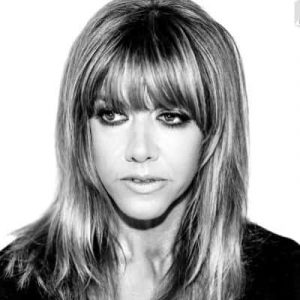 Latest posts by Megan Barth
(see all)