Judge Rules Ineligible AG Candidate Will Remain On Ballot
GOP nominee Sigal Chattah readies appeal to NV Supreme Court
By Megan Barth, September 7, 2022 12:09 pm
On August 26th, Libertarian candidate for Nevada attorney general John T. Kennedy withdrew his candidacy for the race after learning he was ineligible due to the fact that he is not a lawyer. In 2021, the Nevada statute was revised and required attorney general candidates to be in good standing with the State Bar of Nevada.
A tweet from GOP nominee Sigal Chattah included Kennedy's email to the Nevada Secretary of State's office explaining that he was not eligible to run for the office and sought to be removed from the ballot. Within the email, Kennedy contends that at least one SOS office employee interviewed him and confirmed that he was an eligible candidate.
I've always said that Conspiracy is my favorite predicate offense. ⚖️ Why is NV's Secretary of State engaging in such a collaborative effort to tamper with the Nevada Attorney General race? pic.twitter.com/oODp4loNLw

— Sigal Chattah (@Chattah4Nevada) September 6, 2022
As reported by The Globe, Chattah filed a lawsuit against Secretary of State Barbara Cegavske and Kennedy upon learning that Kennedy was an ineligible candidate and Cegavske's refusal to take action.
Chattah first notified Cegavske of this alleged violation on July 26, 2022 by filing an election integrity complaint. On that date, Chattah also notified the Nevada Attorney General's office and provided the office with the complaint.
On August 17th, 2022, Cegavske rejected Chattah's complaint stating that the time to object to a candidate's qualifications had expired on April 5, 2022 and refused to take further action. The Office of the Attorney General, led by Aaron Ford, has also refused to take further action.
Based upon Cegavske's response, Chattah alleges that Cegavske has "failed in her obligations to verify that Kennedy had in fact met the qualifications to run for office and placed the onerous burden on plaintiff (Chattah) to engage in such verification."
Chattah further claims in her lawsuit that:
The margin of victory for Aaron Ford in the 2018 election was less than half a point.
That having a disqualified candidate on the ballot poses a threat to the election and can compromise the margin of victory for qualified candidates.
If a court finds that a candidate fails to meet qualification requirements, the candidate must not appear on any ballot for the upcoming election (NRS 293.1265). Or, if the deadline for making changes to the ballot has passed, a sign must be posted at each polling place notifying the voters that the candidate has been disqualified.
However in a hearing yesterday, District Judge James Wilson ruled in favor of Cegavske allowing Kennedy to remain on the ballot despite Kennedy's request of removal and ineligibility. According to Chattah, Wilson's decision was based on the fact that Chattah missed the April 5th deadline to contest Kennedy's qualifications and candidacy.
In a statement to The Globe, Chattah promised to appeal: "It is a shame that the court imputes an obligation to verify a candidate's qualifications on candidates running for office and disregards the obligation of the chief election officer, Barbara Cegavske, to enforce the law. We will be appealing this decision to the Nevada Supreme Court."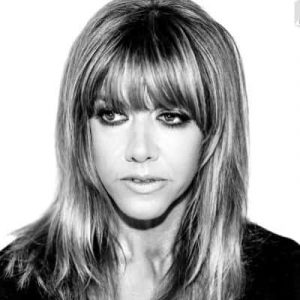 Latest posts by Megan Barth
(see all)