Nevada Dems Nominate 'Election Denier' Hakeem Jeffries for Speaker of the House
In appeals for bipartisanship, Democrats voted unanimously for a Democrat to lead the Republican majority
By Megan Barth, October 18, 2023 2:30 pm
Democrats, who are the minority in the House of Representatives, voted unanimously for Minority Leader Hakeem Jeffries to lead the Republican majority. Not surprisingly, Nevada's congressional delegation appealed for "bipartisanship" while trashing conservatives and Rep. Jim Jordan (OH) who has been endorsed by a majority of the GOP and former President Donald Trump.
Rep. Steven Horsford's (NV-4) took to X in his appeal for "bipartisanship" as he calls for Republicans to support Jeffries.
Watch:
It's time to reopen the House to do the people's business.

We need a bipartisan path forward.

It's time for my House Republican colleagues to put their partisanship aside and work with Leader @RepJeffries. pic.twitter.com/KGVzktNT7G

— Rep. Steven Horsford (@RepHorsford) October 18, 2023
His Democratic colleague Susie Lee (NV-3) also appeals for "bipartisanship" while trashing Jim Jordan as an "election denier" and labeling the conservative majority as "extremists."
Bipartisanship must be the path forward.

Attempting to nominate someone from @HouseGOP's most extreme wing – an election-denier obsessed with impeachment who hasn't passed a single bill in his 16 year career – is not that path.

I hope my colleagues come to their senses.

— Congresswoman Susie Lee (@RepSusieLee) October 18, 2023
If denying election results is an immediate disqualification for holding office, Rep. Jeffries should immediately relinquish his smaller gavel and resign.
Rounding out the Congressional trio is Rep. Dina Titus, who is seemingly less interested in bipartisanship as she regurgitates the stale talking points of her Democratic colleagues.
Jim Jordan is a MAGA extremist who has passed 0 bills in his 16 years in Congress. He also introduced legislation to ban all abortion and end Social Security and Medicare as we know it. It's a remarkable feat to talk so much and achieve so little. pic.twitter.com/o28PiTQ4IB

— Dina Titus (@repdinatitus) October 18, 2023
The Democrat's chicanery continues at the local level, where Speaker of the Nevada Assembly, Steve Yeager (AD-9) wanted to "make the record clear" by announcing that he will not be voting against Jordan because he can't vote against Jordan.
Just so the record is clear – I will not (and legally can not) vote for Jim Jordan as Speaker of the House. Nor should anybody else vote for him. Election deniers/insurrection supporters don't deserve to lead this great country. 🇺🇸 pic.twitter.com/7Lcd542LFm

— Steve Yeager (@SteveYeagerNV) October 17, 2023
If Nevadans don't understand that a state legislator cannot cast a vote in DC for the Speaker of the House, we have bigger problems than previously reported.
Jordan needs a minimum of 217 votes to become Speaker of the House, but has fallen 22 votes short in the second round of voting due to opposition from the moderate wing of the Republican party. A third round of voting is scheduled for tomorrow. Former Speaker Kevin McCarthy endured 15 rounds of voting until he secured the gavel for his short-lived tenure.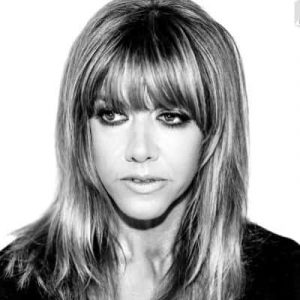 Latest posts by Megan Barth
(see all)