Rep. Horsford's Ex-Wife Unleashes on Twitter, Accuses Him of Bullying, Intimidation and Violence
Dr. Sonya Douglass: 'Who looks through the trash after you've taken it out?'
By Megan Barth, October 31, 2022 9:51 am
UPDATE (1:16 PM)  Dr. Sonya Douglass told The Globe: "I want to be divorced and maintain my rights. Nothing more. I hope he will reconsider signing the divorce papers which is in the best interest of me and our children." 
In a shocking Twitter thread, Dr. Sonya Douglass, ex-wife of Rep. Steven Horsford, accuses him of bullying, intimidation and violence. Her tweets refers to a demand from Horsford and his attorney that she sign a NDA that would ban her from speaking about "my 22 year marriage, his 10-year affair, and our divorce FOREVER." As she explains, the NDA includes $10,000 penalties for each public remark, social media post, or comments made to a therapist.
Dr. Douglass continues that she had no intention of speaking publicly or posting anything, and sarcastically swipes at Horsford, "Who looks through the trash after you've taken it out?" Outside of calling her ex-husband trash, she also contends that he will blame her if he loses his race, refuses to take responsibility and chose "violence."
I had no intention of posting anything and kept quiet the entire campaign. To think I would even want to mention his name is ridiculous. Who looks through the trash after you've taken it out? But I don't respond well to bullying or intimidation so here we are.

— Sonya Douglass, EdD (@drsonyadouglass) October 30, 2022
But through it all, I am stronger, wiser, and happier than I've ever been in my entire adult life. 🙌🏽 I pray my journey encourages others to trust God and accept nothing less than the peace, respect, and love we all deserve.🙏🏽🥰❤️

— Sonya Douglass, EdD (@drsonyadouglass) October 30, 2022
Back in May of this year, The Globe reported Dr. Douglass first broke her silence on the decade-long affair her husband had with Gabriela Linder, a former intern for Sen. Harry Reid.
This election cycle, I will not be silent. And since @StevenHorsford refused to do it, I am putting all reporters, journalists, bloggers and others who choose to include my name and/or images of me and my children in any future stories about the #horsfordaffair on notice.

— Sonya Douglass, EdD (@drsonyadouglass) March 20, 2022
The Globe immediately reached out to Dr. Douglass to schedule an interview and in a brief email exchange, Dr. Douglass replied, "I wish someone would explore further why Steven, the elected official in all of this, has not been held to account. He's never apologized publicly to me, his children, our family, or his constituents."
Soon after The Globe broke the story, Horsford's campaign released this statement:
"I love my wife and family very much," he said. "Obviously, the circumstances that have led us to this point have been very painful and I'm deeply remorseful for the hurt and pain I have caused. I understand my wife's desire for privacy at this hard time, and I hope others will adhere to that as well."
Dr. Douglass isn't requesting a "desire for privacy" — in fact, she is explicitly requesting the opposite. So the demands from her unfaithful husband are dubious. Feeling "deeply remorseful' is far from a public apology.
The Globe has again tried to reach Dr. Douglass through her Columbia University email, however, an automated reply confirms she has taken a sabbatical this summer and for the 2022-2023 academic year. We have also tried to call her but have been unsuccessful.
Dr. Sonya Douglass Sabattical

The Globe has promised to provide a fair platform for Dr. Douglass should she wish to come forward with her story. Sam Peters, GOP challenger to Rep. Horsford, has scheduled a press conference for 11 AM today. The Globe will continue to provide updates throughout the day as this story develops.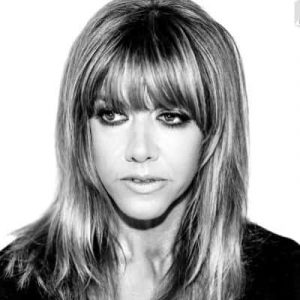 Latest posts by Megan Barth
(see all)