Poll: Governor Lombardo Surges to 57% Approval Rating
Lombardo highlights bipartisanship leadership to 'get sh*t done'
By Megan Barth, July 24, 2023 11:43 am
Republican Governor Joe Lombardo has surged to 57 percent approval rating with just 26 percent disapproving, according to a quarterly poll published by Morning Consult. Governor Lombardo's approval rating saw the second-largest increase for any governor in the nation over the same period of time.
Last quarter, Lombardo's approval was at 49 percent approval during the 82nd legislative session. Drawing from this increase in his approval rating, Nevadans seemingly approved of his bipartisan approach as he signed a series of bills and budgets that increased state worker pay, invested $2 billion in education, enhanced school safety, modernized state government, and prioritized Nevadan's safety through the Crime Reduction Act.
Taking to Twitter, Governor Lombardo highlighted his bipartisanship and vowed to "keep building" on his legislative priorities.
I'm proud of all that we've been able to achieve since January, but I promise you this: we're just getting started.

Together, we're going to keep building safer schools and communities, a stronger economy and workforce, and a better education system. https://t.co/PGjAOkJZDa

— Governor Joe Lombardo (@JosephMLombardo) July 24, 2023
In the featured editorial, Peter Guzman, president of the Las Vegas Latin Chamber of Commerce, championed Lombard0's bipartisan wins and highlights the partisan gridlock over school choice and opportunity scholarships:
The governor also fought for charter and private schools, calling for more expanded opportunity scholarships and more funding for transportation to students who use these institutions. While these efforts were blocked, Lombardo's advocacy refocused the debate on these issues, and we can be confident he will continue to fight for educational opportunity

By focusing on kitchen table issues like education and job creation, Lombardo built support from across the political spectrum. In a state as purple as Nevada, this governor is proving to be the kind of leader we need to get things done.
"Governor Lombardo pledged to get sh*t done for Nevada and he's making good on that promise," said Better Nevada PAC spokesman John Burke. "Nevadans are seeing the results of his bipartisan leadership firsthand as he works to improve education, make our streets safer, and spur economic growth for families across our state. Nevadans overwhelmingly approve of Governor Lombardo because he is committed to making life better for families from all walks of life."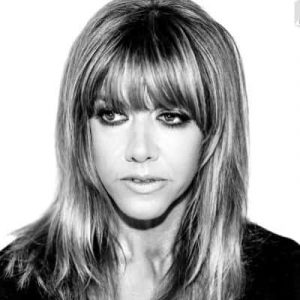 Latest posts by Megan Barth
(see all)