Rep Horsford Joins 'Squad' With Calls For A Ceasefire
NRCC responds: 'Steven Horsford declared himself ringleader of the Democrat pro-Hamas caucus'
By Megan Barth, November 3, 2023 3:53 pm
Democratic Rep. Steven Horsford, Chair of the Congressional Black Caucus, sided with extreme Squad members calling for a ceasefire against Hamas terrorists, drawing a strong response from the National Republican Congressional Committee (NRCC) and the Republican Jewish Coalition.
In a statement released by the CBC, they note that Hamas has ruled Gaza unilaterally since 2007 and has used "innocent Palestinians as bargaining chips in their reign of terror" prior to calling for a ceasefire in Gaza. In response, the Chair of the Republican Jewish Coalition Matt Brooks referred to their calls for a ceasefire as "naive and dangerous."
This is naive and dangerous. A ceasefire only allows Hamas the opportunity to regroup and strengthen themselves. https://t.co/eJl6R8xIFH

— Matt Brooks (@mbrooksrjc) November 3, 2023
"Steven Horsford declared himself ringleader of the Democrat pro-Hamas caucus. Horsford calling for a ceasefire and voting against bipartisan Israel aid is clear evidence he does not support Israel's right to defend itself against terrorist butchers," said NRCC Spokesperson Ben Petersen
Prior to their call for a ceasefire, Horsford, along with his Silver State colleagues Reps. Susie Lee and Dina Titus, voted against bipartisan Israel aid in the wake of a concerning and dangerous rise of anti-semitism in response to and support of Hamas' terrorist attacks in Israel on October 7.
Jewish students have been harassed on college campuses, swastikas displayed at "Pro-Palestinian" protests, and in Southern Nevada, residents of Susie Lee's district witnessed graffiti on a subdivision's wall facing a main thoroughfare.
This despicable antisemitism has no place in our community or anywhere else.

We must unequivocally condemn this horrific behavior and continue to denounce hate in all its forms. https://t.co/k7Y90oef1Q

— Congresswoman Susie Lee (@RepSusieLee) November 1, 2023
Additionally, Horsford and Lee are facing mounting criticism for accepting thousands of dollars from their extreme colleagues.
According to a report in The Daily Caller, Horsford and Lee have accepted donations from Reps. Pramila Jayapal and Alexandria Ocasio-C0rtez.
Build Our Movement and Courage to Change donated to Democratic Nevada Reps. Susie Lee and Steven Horsford during the 2022 cycle. Lee received $10,000 from Build Our Movement and $5,000 from Courage to Change. Horsford took $8,000 from Build Our Movement and $5,000 from Courage to Change. Lee won by four points, and Horsford won by nearly five points in the 2022 midterms.
Denouncing hate is expected, but critics consider returning thousands of dollars from colleagues who have attacked Israel's sovereignty would be an additional step in the condemnation of the extremists within the Democratic party.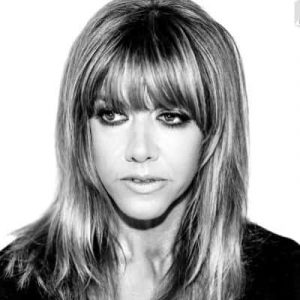 Latest posts by Megan Barth
(see all)