Rep. Horsford Elected to Chair Congressional Black Caucus
The 'conscience of the Congress' elected Horsford who was publicly accused by his estranged wife of bullying, intimidation and violence
By Megan Barth, December 2, 2022 2:22 pm
Nevada Congressman Steven Horsford has been elected to chair the Congressional Black Caucus. Outgoing chairwoman Joyce Beatty (D., Ohio) said she is "confident our power and our message are in capable hands."
"Over the last 50 years, the CBC has served as the "conscience of the Congress," helping guide the legislative priorities that have shaped our nation and helped improve the lives of African Americans and all our constituents," Horsford said in a statement.
"As Chair, I will provide the leadership, strategic vision and execute on our plans to guide us on a path that will deliver positive socioeconomic outcomes for the communities and constituencies we serve. Representing the 4th Congressional District of Nevada has uniquely prepared me for this role, by being a district as diverse as our nation – both in the people and the geography that lie within our boundaries. As Chair of the CBC, I will be able to put a spotlight on the hard working people of the 4th Congressional District and advocate for our broad coalition of people that make Nevada tick."
During his reelection campaign, Dr. Sonya Douglass, Horford's estranged wife, attempted to put a spotlight on Horsford's decade-long affair with a 21 year old intern, yet our colleagues in the Nevada press refused to cover her public statements.
Back in May of this year, The Globe reported Dr. Douglass first broke her silence on the decade-long affair her husband had with Gabriela Linder, a former intern for Sen. Harry Reid. The Globe immediately reached out to Dr. Douglass to schedule an interview and in a brief email exchange, Dr. Douglass replied, "I wish someone would explore further why Steven, the elected official in all of this, has not been held to account. He's never apologized publicly to me, his children, our family, or his constituents."
This election cycle, I will not be silent. And since @StevenHorsford refused to do it, I am putting all reporters, journalists, bloggers and others who choose to include my name and/or images of me and my children in any future stories about the #horsfordaffair on notice.

— Sonya Douglass, EdD (@drsonyadouglass) March 20, 2022
Months later, in another shocking Twitter thread, Douglass accused her estranged husband of bullying, intimidation and violence. Her tweets referred to a demand from Horsford and his attorney that she sign a NDA that would ban her from speaking about "my 22 year marriage, his 10-year affair, and our divorce FOREVER." As she explains, the NDA includes $10,000 penalties for each public remark, social media post, or comments made to a therapist.
Dr. Douglass continued that she had no intention of speaking publicly or posting anything, and sarcastically swipes at Horsford, "Who looks through the trash after you've taken it out?"
I had no intention of posting anything and kept quiet the entire campaign. To think I would even want to mention his name is ridiculous. Who looks through the trash after you've taken it out? But I don't respond well to bullying or intimidation so here we are.

— Sonya Douglass, EdD (@drsonyadouglass) October 30, 2022
As reported by the Washington Free Beacon, "Horsford is not the only controversial Democrat to secure a coveted leadership position this week. House Democrats on Wednesday elected Rep. Hakeem Jeffries (D., N.Y.), who called the 2016 election "ILLEGITIMATE" and two years later claimed congressional seats were "stolen by rogue Republican operatives," as their leader."
The Globe reached out to Dr. Douglass for comment and although she did not have a statement related to election as chair of the Congressional Black Caucus, she did reveal that she and Rep. Horsford are officially divorced and she did not sign an NDA.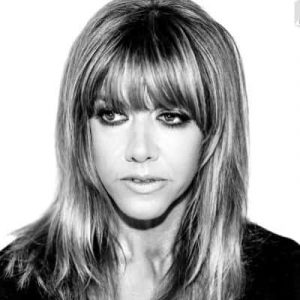 Latest posts by Megan Barth
(see all)