Rep. Horsford Breaks From Progressive Caucus Blocking Police Funding Legislation
As violent crime increases and polls tighten, Democrats try to craft a 'pro-police' image
By Megan Barth, September 21, 2022 4:14 pm
Cities across Nevada are facing double and triple digit increases in crime. The Las Vegas Metropolitan Police Department (LVMPD) released statistics reporting a 60 percent increase in homicides in 2021. As violent crime has increased in major cities across the country and the polls tighten, Democrats, like Rep. Steven Horsford (CD-4), try to craft a 'pro-police' image by funding the police.
Yet, Horsford's Congressional Progressive Caucus (CPC) is blocking legislation to increase funding for local police departments. The funding would allow for hiring more police officers, increasing salaries, investing in officer safety with training and body cameras, as well as mental health resources for officers. However, the CPC's concern is that "it would provide a blank check to police departments," and they believe "the answer is not just putting more money in" without accountability measures attached to the legislation.
As reported by CNN:
For months, a group of House centrists — scarred by a tougher-than-expected 2020 election cycle when the GOP's attacks on Democrats around "defunding the police" succeeded in some key races — have been pressing for floor action on a package of bills designed to boost resources for law enforcement and make communities safer ahead of the midterms.

But the effort has been hampered by long-running divisions between the moderate and progressive wings of the party, with lawmakers still hung up over language to ensure accountability for police officers.

Rep. Steven Horsford, a Nevada Democrat in a difficult race, said he wants a vote on the package, which includes his bill that would authorize $6.5 billion in community-based efforts to reduce crime over the next eight years, and called on his party leaders to schedule a vote despite the resistance of some in his caucus.

"The overwhelming majority supports the package," said Horsford, who at the age of 19 lost his father to gun violence. "And just like infrastructure, when the leadership brings the bills to the floor, a whole lot of folks that are saying they're not going to support something suddenly get behind it because it's the right thing to do for their constituents. These bills help people back home in our districts."
Last week, Las Vegas residents in Horsford's district were urged to avoid an area of desert in northeast Las Vegas where police warned residents of a recent increase in violent incidents. The LVMPD Northeast Area Command posted the warning on its Facebook page that morning warning of an uptick in violent events and reports of illegal shootings, robberies, and other crimes.
Although Horsford, unlike his progressive colleagues, has not publicly called to defund the police, he has accused police of "systemic racism" and is endorsed and funded by radical organizations and individuals who advocate for defunding the police and ending cash bail.
Horsford is endorsed by NARAL, a pro-abortion Democrat-aligned organization, which stated that "it's past time to defund the police."
It's past time to defund the police. After multiple failed attempts to change the culture of policing, it's clear that police have not succeeded in reckoning with the generations of systemic racism, oppression, and state violence it has engaged in. We must continue to do better.

— NARAL (@NARAL) April 20, 2021
Horsford has also received support from Rep. Mondaire Jones PAC. Jones supports defunding the police and ending cash bail. During his campaign, in the 17th congressional district in New York, Jones published his radical sentiments in Teen Vogue:
"Congress must cease all funding that militarizes police forces, repeal the 1994 Crime Bill that accelerated mass incarceration, and abolish cash bail, which condemns poor people to pretrial detention while more affluent people await trial from the comfort of their homes…."dismantling White supremacy involves moving funding away from police departments and toward programs that improve public safety by helping to address the roots of systemic inequality."
Although Horsford's vocal support for the package of police-funding bills breaks with the hard-line progressives within the CPC and his progressive supporters, Horsford is facing a "toss-up" race against GOP nominee Sam Peters during an election year when voters have increasing concerns about their personal safety.
A recent Gallup poll found increasing concerns about crime and violence. For the first time since 2016, a majority (53 percent) said they worry a "great deal about crime" and "another 27% report they worry a "fair amount," which places the issue near the top of the list of 14 national concerns — behind only inflation and the economy, and on par with hunger and homelessness." Women, Republicans, and city residents are among those most worried about crime.
Sam Peters told The Globe: "The trend of our polling shows that people are getting wise to the lies and nonsense of Steven Horsford. Before the primary I was down nine points. Now Emerson shows Republicans up three points on the generic ballot. The Public Safety Alliance of Nevada, who represent a majority of law enforcement officers in Nevada, have endorsed me because they are wise to Horsford as well. I road for 10 hours with the NorthEast Area Las Vegas Command in my district and watched the officer's computer screen fill up with calls for help, but many of the calls went unanswered due to the increase in calls and a decrease in manning and recruiting. The Democrats portrayal of the police aren't helping in recruitments efforts. It is convenient that Horsford is breaking with caucus prior to the election. For the last two years he has been silent while taking money from people and organizations that support and push the Defund the Police movement. He is a politician's politician. He doesn't care what people think until it is time to vote and it is time for Horsford to go."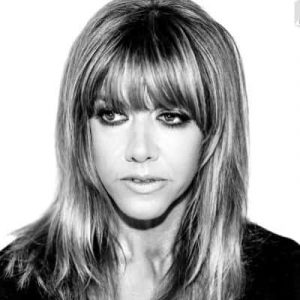 Latest posts by Megan Barth
(see all)