Cortez Masto On Defense For Voting To Reduce Sentences For Violent Criminals
As Attorney General, Cortez Masto voted to commute the sentences of violent criminals 35 times
By Megan Barth, September 9, 2022 4:47 pm
In 2019, an illegal alien from El Salvador was charged with murdering four people, including an elderly couple, in South Reno and Gardnerville, Nevada.
The Las Vegas Metropolitan Police Department (LVMPD) released statistics reporting a 60% increase in homicides in 2021.
This week, Las Vegas residents were urged to avoid an area of desert in northeast Las Vegas where police warned residents of a recent increase in violent incidents. The LVMPD Northeast Area Command posted the warning on its Facebook page this morning.
"There has been an uptick in violent events at this location, particularly at night," officers said. "We have had reports of illegal shootings, robberies, and other crimes." Officers urged members of the public to avoid congregating and "hanging out" there.
Last week, Jeff German, an investigative journalist for the Las Vegas Review-Journal, was brutally murdered in front of his home, allegedly by an elected Democratic official who has been charged and held without bond.
And in Memphis, TN, a mother who was out for an early morning jog, was allegedly abducted and killed by a career criminal who was released early from prison.
In the wake of these headlines and upticks in violent crime, safety and security has become a campaign issue heading into the November midterms.
As reported by The Washington Times:
The long-simmering debate over giving convicted criminals early releases from prison and second chances has boiled over into this year's U.S. Senate races as voters view rising lawlessness and violent crime as major problems.

Sen. Catherine Cortez Masto of Nevada and Pennsylvania Lt. Gov. John Fetterman have been criticized for serving on their states' pardon boards, which recommended rewarding prisoners for good behavior behind bars with reduced prison sentences.

Ms. Cortez Masto has come under similar criticism for her work on the Nevada Board of Pardons Commissioners during her stint as state attorney general from 2007 through 2014. The National Republican Senatorial Committee, the campaign arm for Senate Republicans, is running a Spanish-language ad that says she voted "more than 75 times to minimize the sentences of violent criminals."

The Cortez Masto campaign did not respond to multiple requests for comment.

The campaign recently told The Nevada Independent that the attack was "demonstrably false" and pointed out that she served under Republican Govs. Jim Gibbons and Brian Sandoval, who also had to sign off on decisions. The Cortez Masto campaign told the news website that the Democrat voted to commute the sentences of violent criminals 35 times, roughly 11 percent of the 321 votes she cast.
As reported by The Globe, numerous Nevada police groups switched their endorsements from Cortez Masto to her GOP challenger, former Nevada Attorney General Adam Laxalt. In 2020, Cortez Masto voted for eliminating Title 42—a Trump-era policy that limited illegal border crossings and asylum claims at the height of the pandemic.
In a statement released by the Laxalt campaign after Cortez Masto's deciding vote on the Inflation Reduction Act, Laxalt charged that Cortez Masto opposed an amendment to provide additional funding to secure and protect the border and blocked an amendment to keep Title 42 in place.
Below is my statement in response to Senator @CortezMasto casting the deciding vote to pass a partisan $700 billion package that will raise taxes on businesses and working Nevada families. ⁰
This is quite literally the last thing Nevadans need in the midst of a recession. pic.twitter.com/3I2K5Mv5NT

— Adam Paul Laxalt (@AdamLaxalt) August 8, 2022
A recent Gallup poll found increasing concerns about crime and violence. For the first time since 2016, a majority (53 percent) said they worry a "great deal about crime." "Another 27% report they worry a "fair amount," which places the issue near the top of the list of 14 national concerns — behind only inflation and the economy, and on par with hunger and homelessness." Women, Republicans, and city residents are among those most worried about crime. Republicans' worry about crime has risen sharply since Joe Biden became president, including an eight-point increase this year.
The Globe has reached out to the Laxalt campaign for comment. We will update the story if and when received.
Update: The Globe has received comment from Adam Laxalt: 
"Cortez Masto has a long record of pushing for leftist policies that make Nevada and our country less safe. She voted to give COVID relief money to 645,000 felons and rioters in prison, to confirm the BLM, George Soros affiliated radical Vanita Gupta to be Biden's associate AG, and to fund DA offices that refused to prosecute criminals charged with committing violent crimes. She has said that our law enforcement agencies are "systemically racist." Cortez Masto is out of touch with Americans and their concerns. She is a vote in the bank for the DC elite and the Biden-Harris leftist agenda. A vote for Cortez Masto is a vote for letting violent criminals out of prison and back on the streets."
. …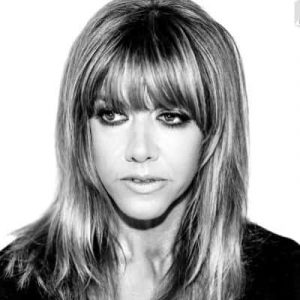 Latest posts by Megan Barth
(see all)