Democrat Official Arrested For Murder of Las Vegas Journalist
Clark County Public Administrator, Robert Telles, arrested and charged with open murder
By Megan Barth, September 8, 2022 11:15 am
Yesterday, Clark County Public Administrator Robert Telles was arrested and charged with open murder, one day after Las Vegas police released images of the homicide suspect and the suspect's vehicle, and just hours after police conducted a search of Telles' home and seizure of his vehicle.
As reported by the Las Vegas Review-Journal:
Clark County Public Administrator Robert Telles was arrested on suspicion of murder Wednesday evening in the fatal stabbing of Las Vegas Review-Journal reporter Jeff German, whose investigation of the politician contributed to his primary election loss in June.

The stunning development came a day after Las Vegas police asked for the public's help in identifying a suspect in the case. An early morning search of Telles' home on Wednesday provided the first indication that the Friday killing might be related to German's work exposing public wrongdoing. The investigative reporter was pursuing a potential follow-up story about Telles in the weeks before he was killed.
According to numerous reports, German had recently filed an open-records request for the text messages between Telles' and county employees. German's original story exposed allegations from former employees that Telles created a hostile work environment and had an "inappropriate relationship" with a staffer. There were also accusations of bullying and favoritism.
Telles lost his bid for re-election in the Democratic primary in June, finishing third with about 32.4% of the vote, and he had lashed out at German online.
The afternoon prior to his arrest, Telles provided no comment to the press as he was entering his garage in a hazmat suit.
Robert Telles just arrived at his house. Reporters asked him if he had any comment. I asked why police towed his vehicle. He had no comment. Story: https://t.co/3CSa7B4XeS pic.twitter.com/tgQ7JuI9BX

— Brett Clarkson (@BrettClarkson_) September 7, 2022
Later that evening, upon his arrest, Telles was carried out on a stretcher and taken away by an ambulance.
BREAKING: Clark County Public Administrator Robert Telles is taken out of his house on a stretcher and loaded into an ambulance. Telles has been arrested in the slaying of @reviewjournal investigative reporter Jeff German. Story: https://t.co/vAhxjgdlzU pic.twitter.com/heEsWlBvJr

— Brett Clarkson (@BrettClarkson_) September 8, 2022
During this morning's press conference, Metro Police announced that Telles' DNA was found at the crime scene. Sheriff Joe Lombardo stated that Telles faces a charge of open murder in the death German and that the FBI was not involved in the investigation. He also said that the police department had "distorted video of the attack" and are working on the video.
"This a terrible and jarring homicide," Lombardo said. "One that has deeply impacted Las Vegas. Every murder is tragic, but the killing of a journalist is particularly troublesome."
"The arrest of Robert Telles is at once an enormous relief and an outrage for the Review-Journal newsroom," Executive Editor Glenn Cook said. "We are relieved Telles is in custody and outraged that a colleague appears to have been killed for reporting on an elected official. Journalists can't do the important work our communities require if they are afraid a presentation of facts could lead to violent retribution. We thank Las Vegas police for their urgency and hard work and for immediately recognizing the terrible significance of Jeff's killing. Now, hopefully, the Review-Journal, the German family and Jeff's many friends can begin the process of mourning and honoring a great man and a brave reporter."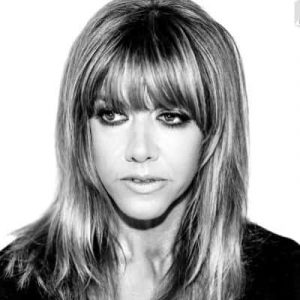 Latest posts by Megan Barth
(see all)