South Carolina Edges Nevada To Host First Democratic Presidential Primary
President Joe Biden upended Nevada's first-in-the-nation presidential primary bid Thursday night
By Megan Barth, December 2, 2022 3:08 pm
As reported by The Globe, Nevada Democrats had been making an aggressive push, prior to and after the midterm elections, for Nevada to host the first Democratic Presidential primary outlining the growing diversity and increasing political power in the Silver State. Historically, New Hampshire and Iowa have cast the first ballots for the Democratic presidential nominee, however, Democrats argued that it is time for the Democratic National Committee to abandon tradition and refocus on voters of color. Nevada activists, political leaders and the Hispanic Congressional Caucus lobbied for Nevada's first-in-the-nation designation.
Making the Silver State the host of the first presidential primary in the nation isn't just about doing the right thing for Nevada – it's about giving every American better representation from the start of the election cycle. We're proud to see NV make its formal bid for first! pic.twitter.com/Jr17tZ8eDl

— NV Dems (@nvdems) May 5, 2022
Despite their collective efforts, the Nevada Independent reports, "Democratic National Committee members voted Friday to make Nevada the second presidential primary in the nation, setting a proposed nominating calendar that would have Nevada and New Hampshire hold primary elections three days after new first-in-the-nation state South Carolina."
President Joe Biden upended Nevada's first-in-the-nation presidential primary bid Thursday night, successfully convincing Democratic National Committee members to make South Carolina the party's first contest.

Biden's proposal – first reported in The Washington Post – would elevate South Carolina from fourth in the lineup to first, and then hold the New Hampshire and Nevada primaries concurrently a week later. He also advocated for Iowa to be dropped from the early slate completely, instead elevating Georgia to fourth and closing with Michigan, before moving on to Super Tuesday.

In a joint statement Thursday night, Nevada's Democratic Sens. Jacky Rosen and Catherine Cortez Masto criticized the president's proposal as out of step with the criteria the DNC set for the early slate.

"We strongly believe the first presidential nominating contest should be held in a competitive, pro-labor state that supports voting access and reflects all of America's diversity – in other words, a state that actually aligns with the DNC's own priorities for updating the calendar," the senators said. "This proposed new order for the early states disregards the broad coalition of national organizations and leaders calling for Nevada to go first, and instead elevates a state that doesn't meet the criteria to start off this process."

"We hope this proposal is amended and improved to address these serious concerns," they continued.

Nevada's Democratic legislative leaders went further, calling Biden's proposal "flawed" and promising to hold their primary on the first Tuesday in February – the traditional date of the Iowa Caucus – regardless.

"We strongly disagree with President Biden's proposed new order of early presidential nominating states," Nevada Senate Majority Leader Nicole Cannizzaro and Nevada Assembly Speaker-Elect Steve Yeager said in a joint statement. "Regardless of this recommended calendar, our new presidential primary will be held on February 6th in 2024 and will continue to be held on the first Tuesday in February in future election cycles. We have no plans to change that date."
Jim Clyburn, Democratic House Majority Whip from South Carolina is widely credited with reviving Joe Biden's presidential campaign, has "tremendous influence" in the White House, and may have influenced Biden's decision to back South Carolina's bid.
"We must ensure that voters of color have a voice in choosing our nominee much earlier in the process and throughout the entire early window," Biden said. "You cannot be the Democratic nominee and win a general election unless you have overwhelming support from voters of color – and that includes Black, Brown and Asian American & Pacific Islander voters. You should not be the Democratic nominee and win a general election unless you show working class Americans that you will fight for them and their families."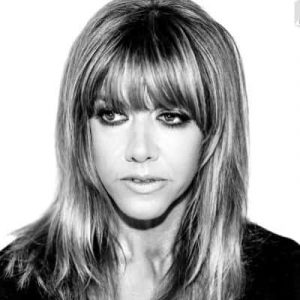 Latest posts by Megan Barth
(see all)