Report: Inflation To Blame For Silver State Stress
Two recent reports have found that the Silver State is the most stressful state to live in as Nevadans are stressed over work-related and personal finances
By Megan Barth, June 26, 2023 3:49 pm
Two recent reports have found that the Silver State is the most stressful state to live in as Nevadans are stressed over work and personal finances. The culprit? Inflation.
According to a study by Innerbody, Nevadans feel the most stress about work and ranked highest in the work-related stress category. The work-related stress ranking system was based on the average hours worked per week, statewide unemployment rates, and whether a given state is considered "at-will" or "right-to-work." According to the report, Nevada ranks first, Illinois ranks second, Texas ranks third, and Montana came in 49th.
With inflation skyrocketing to double digits last fall in Nevada, a USA Today study found that 54 percent of Nevadans are "very stressed" about their financial situation with the numbers varying by education, ethnicity, and age.
According to the report:
Most people aged between 25 and 54 felt very stressed by price increases (the largest group being 53% of those aged between 40 and 54). And well over half, 80%, of both age groups were either "very" or "moderately stressed."
Nearly three-fifths (59%) of Hispanic respondents were very stressed by price increases, while more than half of Black people (55%) felt the same way. Both findings are significantly higher than other ethnicities, with only 42% of white people and 40% of Asian people experiencing similar stress.
A study done in part with the Harvard T. H. Chan School of Public Health in 2022 (during peak inflation) reported that majorities of Latino and Black adults said they didn't have enough savings to cover at least one month of their expenses and around a third had "serious problems affording food."
63% of the respondents with no formal education felt very stressed by price increases.
53% of households with children felt very stressed by price increases.
The Bureau of Labor and Statistics reports that inflation has fallen to 4 percent, yet still remains above the Federal Reserve's goal of 2 percent. Food prices have spiked nearly 7 percent in the last 12 months. Although prices have fallen from historic highs, overall prices, on average, have increased by double-digit percentages since 2021.
Since President Joe Biden took office, energy prices have risen nearly 40 percent, overall prices have increased by 15 percent, and rents have increased 13.5 percent—a forty two year high.
According to Real Clear Markets, "Since taking office, [Biden] has presided over a 3.3 percent decline in real average hourly earnings, the largest decline since records have been kept. Until last month, U.S. workers' real wages have been down every month since Biden became president. By contrast, real wages rose 4.1 percent in the year before Joe Biden came to office."
Although President Biden lauded the latest inflation report as "great news for working families," and celebrated the Inflation Reduction Act at the White House, a majority of Nevadans are simply too stressed to celebrate while they work longer and harder to pay historic prices for household goods and commodities.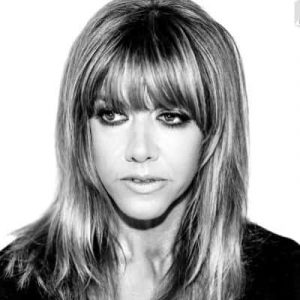 Latest posts by Megan Barth
(see all)