RGJ Suffolk poll: AG Aaron Ford is running for NV Treasurer
Poll reveals Democratic rebound while GOP Marchant leads by five points in race for SOS
By Megan Barth, August 23, 2022 4:49 pm
A new poll, conducted in early August by Suffolk University for the Reno Gazette Journal, has revealed the stances of 500 Nevadans on everything from abortion rights to the economy to the upcoming midterm election.
Released Monday, the poll of likely midterm election voters was conducted Aug. 14-17 with 171 Democrats, 160 Republicans and 155 independents using live telephone interviews. The poll's margin of error is 4.4 percentage points. However, the biggest error is in the polling conducted in the race for Nevada State Treasurer.
The poll contends that Democratic Attorney General Aaron Ford holds a five point lead in his bid for State Treasurer against GOP challenger Sigal Chattah. 92 percent of those polled confirmed they will likely vote in the midterms. When The Globe asked Chattah for a comment, she quipped: "92 percent of those polled are going to vote for Aaron Ford for treasurer. Sorry Zach Conine!"
"For treasurer, there are 4 choices on your ballot in the following order. At this point who would you vote for lean toward if the election for treasurer were held today?" Fantastic poll. Pretty legit, if I were running for Treasurer. 🤦🏻‍♀️ pic.twitter.com/f9RnLPBYu4

— Sigal Chattah (@Chattah4Nevada) August 21, 2022
According to the poll, the economy, inflation and education are the top issues on voter's minds, with abortion trailing a distant third. 52 percent of polled voters disapprove of Joe Biden's job performance; nearly 46 percent said their standard of living is worse now than in 2020; and, only 21 percent of respondents ranked the state's economy as "good."
588385474-RGJ-Suffolk-Poll

The poll also reveals some good news for vulnerable Democratic incumbents who have rebounded from an earlier poll done in April.
Senator Catherine Cortez Masto has turned a three-point deficit in April into a seven-point advantage (45%-38%) over GOP challenger Adam Laxalt. 12 percent of those polled remain undecided.
In April, GOP challenger Sheriff Joe Lombardo held a two-point advantage over Democratic incumbent Governor Steve Sisolak. Sisolak now leads 43 percent to 40 percent. 10 percent of those polled remain undecided.
Jim Marchant, GOP nominee for Nevada Secretary of State, holds a near five point lead (31.4% to 26.6%) over Democrat Cisco Aguilar with 26 percent undecided.
Rio Lacanlale, a correspondent for the Reno Gazette Journal, displays her political bias in her review of the data, writing:
Republican Jim Marchant– a prominent election denier who continues to promote former President Trump's baseless claims that the 2020 election was rigged—is leading his Democratic opponent Cisco Aguilar, 31 percent to 27 percent.

If elected, Marchant has promised big, constitutionally questionable changes to the state's voting systems — including a return to paper ballots and hand-counting.
In a statement to The Globe, Jim Marchant said: "The fact that I am up when everyone else is down, in a poll that leans Democrat, is great news for our campaign and for Nevadans. As my lead with voters, especially with Independents, continues to gain momentum, I invite my Republican colleagues to unite behind my campaign's conservative message and our determination to ensure Nevadans have a fair and transparent election system."
While bashing Marchant, Lacanlale may have missed the polling data which reveals that a slim majority of those polled trust Nevada's election system. She also missed that Attorney General Ford is running for State Treasurer.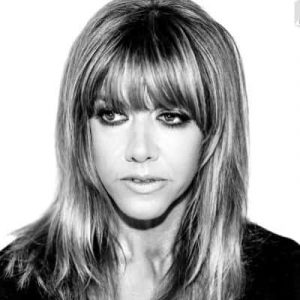 Latest posts by Megan Barth
(see all)