Two Dissenting Supreme Court Justices Uphold NV Constitution
Separation of powers clause prohibits Sen Melanie Scheible from serving in two roles
By Megan Barth, May 19, 2022 1:45 pm
What good is a state or federal constitution if legislators or judges don't uphold or defend the document that they take an oath to protect? This is a question that is often asked when organizations, political parties, and individuals file a variety of lawsuits to protect the civil liberties and rights of Americans.
Today, two Nevada Supreme Court Justices have taken their oath seriously.
As reported by The Las Vegas Review Journal (RJ):
Two Nevada Supreme Court justices have concluded that a Clark County prosecutor who also serves in the Nevada state Senate cannot hold both jobs simultaneously.

The conclusion – which came in a dissent in a case filed Wednesday – is the first time the Supreme Court has opined directly on the state constitution's separation of powers clause as it pertains to members of the Nevada Legislature.

"The Nevada Constitution's separation of powers clause prohibits Senator Melanie Scheible, (D-Las Vegas) from serving as a legislator, passing laws and at the same time working as a prosecutor, in the executive branch, enforcing those laws," reads the dissent by Justices Abbi Silver and Kristina Pickering.

"Therefore, the separation of powers clause forbids legislators who are promoting legislation on behalf of their constituents from concurrently acting as a prosecutor – executing criminal prosecutions through enforcement of state criminal laws," the ruling adds. "This impingement is 'repugnant to the constitution.'"
The report continues:
In this case, Samuel Caruso – charged with sexually assaulting two intoxicated women, one a 16-year-old – objected to his prosecution by Schieble, with his lawyer saying the action "lacks constitutional authority." Clark County District Court Judge Carolyn Ellsworth denied the motion in December 2020, and Caruso appealed.

This isn't the only case pending on the issue. Two other criminal cases prosecuted by Schieble have been appealed on similar grounds. And the Nevada Policy Research Institute (NPRI) recently won a victory before the court in a unanimous decision that granted the conservative think tank standing to challenge the employment of all public employees who serve in the Legislature, not just prosecutors. That case must still be argued before a lower court, but an appeal is certain.
The NPRI lawsuit, as reported by The Globe, alleges that nine public employees — including Democratic leaders Assembly Speaker Jason Frierson and Senate Majority Leader Nicole Cannizzaro — cannot hold both elected positions and public jobs under the separation of powers outlined in Article 3, Section 1 of the Nevada Constitution.
Since the lawsuit was filed, Frierson left the legislature to become the U.S. Attorney for Nevada. Although the Review Journal reports that Cannizzaro "recently left her job as a prosecutor to join a private law firm" her campaign website has not been updated to reflect that change.
Yet, Scheible still works as the deputy district attorney in Clark County and Sen. James Ohrenschall (D-Las Vegas) works as a deputy public defender in Clark County. Assemblywomen Kasina Douglass-Boone, (D-North Las Vegas), Selena Torres and Brittney Miller, (both D-Las Vegas), work for the Clark County School District; and. Sen. Heidi Seevers Gansert, (R-Reno), works for the University of Nevada, Reno.
Today, Robert Fellner, Vice President of NPRI, told The Globe: "Allowing prosecutors to simultaneously write the laws as lawmakers is a plain and undeniable violation of the Nevada Constitution, as clearly explained by today's dissenting opinion. Today's ruling simply reaffirms the importance of our lawsuit, which will provide the state Supreme Court with an opportunity to address this issue once and for all."
The Globe has reached out to Sen. Sheible for comment. We will update the story when and if we receive it.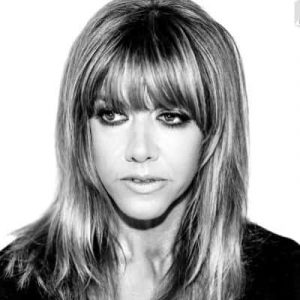 Latest posts by Megan Barth
(see all)