Clark County Registrar Joe Gloria Retiring After 28 Years
Gloria will start a new position as the Chief Executive of Operations with the Election Center
By Megan Barth, December 9, 2022 1:54 pm
Clark County Registrar Joe Gloria was appointed Registrar of Voters for Clark County in 2013 following more than 13 years in the Elections Department. Upon his retirement, he will start a new position as Chief Executive for Operations with the Election Center, a non partisan group comprised of government employees that works to educate election officials nationwide.
During his tenure, Gloria has endured much skepticism related to election integrity, transparency, and the delays related to ballot tabulation. During the November midterm, President Donald J. Trump blasted Clark County Election's Department on Truth Social charging that "Clark County, Nevada has a corrupt voting system (be careful Adam!)" as Election Day in Nevada has been changed to election month due to Democratic legislation passed during the pandemic that codified universal mail in balloting, unlimited ballot harvesting, and extended ballot acceptance and verification timelines (to name a few).
Clark County was quick to respond labeling Trump's claims as "outrageous" and further accusing the former president of being "still misinformed about the law and election processes."
Our response to former President Donald Trump's recent comments about the elections process in Clark County, Nevada. pic.twitter.com/HVFfLrJclv

— Clark County Nevada (@ClarkCountyNV) November 10, 2022
Following the back and forth, County Registrar Joe Gloria held his daily press conference and immediately addressed Trump's criticism stating, "Obviously he's misinformed two years later about the law and our election processes, which ensures the integrity of elections in Clark County and the state. We couldn't go any faster if we tried."
According to a report by the Las Vegas Review Journal:
Gloria received national attention in the 2020 election when, during a news conference, a man wearing a "BBQ, Beers and Freedom" T-shirt interrupted him and started yelling about how the election was stolen. "We want our freedom for the world," the man yelled.

Throughout his tenure at the county, he has been most proud of the county's role nationwide.

"We were always kind of setting an example or a model for the entire nation to follow," Gloria said. The county was one of the first jurisdictions to embrace electronic voting, and the county set a standard for the rest of the country.

"We provide more access to voters. So there's more opportunity for that voter to get that voted ballot back to what's here. And if it takes seven or eight days for that to happen for us to process, then so be it," Gloria said.

Eventually, he thinks the county will need to move to a vote-by-mail only system, as operating both mail and in-person voting is difficult.

"At some point, it needs to shift to where the focus is more on the mail and we have fewer sites, vote centers," Gloria said.
Prior to his new position with the Election Center, he served on their board of directors.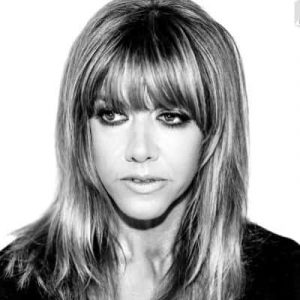 Latest posts by Megan Barth
(see all)