Michele Fiore Applies for Pahrump Justice Of The Peace
Fiore is one of twenty applicants who have applied for Pahrump Justice of the Peace
By Megan Barth, December 9, 2022 2:30 pm
National GOP Chairwoman for Nevada, Michele Fiore, is one of twenty applicants who have applied for Pahrump Justice of the Peace. Her application follows her losing bid to become State Treasurer. Initially, Fiore launched a campaign for governor but withdrew and switched races to challenge Zach Conine in his run for re-election.
Most recently, Fiore made headlines when she ranted against Republicans who endorsed Democrats in this year's midterm elections.The main subject of her ire was Amy Tarkanian, former chairwoman and wife of Danny Tarkanian, Douglas County commissioner. Amy led a small coalition of Republicans who endorsed Democratic incumbents Aaron Ford and Conine over Sigal Chattah and Fiore.
Prior to her run for state treasurer, Fiore served on the Las Vegas City Council and in the state assembly.
As reported in the Nevada Independent:
Following her loss in the treasurer's race, Fiore finished her single term on the city council, and is now seeking to serve as a Pahrump Justice of the Peace for a term ending in January 2025, county officials confirmed to The Nevada Independent on Friday.

On the campaign trail, she vocalized her love for Pahrump, a deep-red community of about 38,000 people lying adjacent to the Nevada-California border in Republican-heavy Nye County.

"I will tell you Pahrump happens to be one of my favorite places," Fiore told a crowd of local residents during a candidate forum in August. "Once I'm done with city council, I don't have to be in my ward anymore. I can live anywhere … Anyway, so after this election, besides being your treasurer, I might be your neighbor."

Other applicants for the open justice court seat include Nye County Commissioner Leonardo Blundo, who was not re-elected this year and who earlier this year was charged with felony domestic battery; William Hockstedler, who finished fifth in the Republican primary for U.S. Senate earlier this year; former Nye County Sheriff Sharon Wehrly, who lost a bid for re-election this year; and William Carns, the Nye County GOP Chair.
The Nye County commissioners are expected to appoint a candidate to the open seat during a meeting on Dec. 20.
The Globe has reached out to Fiore for comment and will update the story should we receive her reply.
UPDATE: 3:01 PM:  Michele Fiore told The Globe: "I'm exploring all my options and a few community leaders in Pahrump asked me to apply. Because of time constraints, I had to put a letter of intent forward yesterday. I'm looking forward to new challenges in my life and this could be the newest one.
I've always received a warm reception from the people in Nye County. This seems very natural and the county folks have welcomed me with a warm reception since I've changed residence."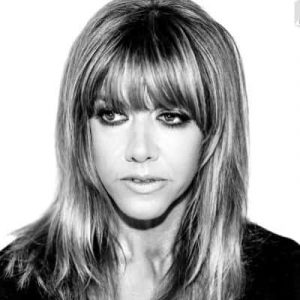 Latest posts by Megan Barth
(see all)