Rumors Swirl As Party Activists and Embattled Candidates Seek New GOP Leadership
In response, Michael McDonald told The Globe that 'I don't take criticism from someone I never take advice from.'
By Megan Barth, November 29, 2022 1:49 pm
After midterm losses which gave Democrats a super majority in the Nevada assembly and many statewide races fell short by a mere percentage or less, The Globe has heard from many reliable sources that a change in leadership is needed and that change may come from a recall effort of NV GOP leader Michael McDonald.  Also on the chopping block, according to sources, is GOP National Committeewoman Michelle Fiore, who lost to Democratic incumbent Zach Conine in her bid for state treasurer.
This discontent is also related to leaked videos which McDonald and Fiore ranted against Republicans who endorsed Democrats in this year's midterm elections.
The main subject of their ire was Amy Tarkanian, former chairwoman and wife of Danny Tarkanian, Douglas County commissioner. Amy led a coalition of Republicans who endorsed Democratic incumbents Aaron Ford and Conine over Sigal Chattah and Fiore.
The leaked videos from a GOP event were obtained by News 3 and can be viewed here.
"This girl, Miss Alcoholic that she is, this panty dropper after two shots, okay?" said Fiore, referring to Amy Tarkanian. "This girl, if you want a piece of Amy, give her two shots. She'll give it to y'all. Okay?"

Some in the crowd audibly gasped and told Fiore to stop.

"This alcoholic bimbo who smears the Tarkanian name — smears it, makes Jerry Tarkanian rest in peace. He's turning over in his grave that his stupid son Danny married a stupid waitress from Fresno," Fiore continued.

A video of Michael McDonald also showed his continued anger toward not only Tarkanian, but other Republicans who crossed party lines.

"They are not Republicans. They do not speak for you, and they don't belong having the 'R' behind their name," McDonald said to the crowd. "Your day's coming. And don't think there's not some of their little tentacles still in this party. The people that made sure you didn't have a voice. There's a few left around."
In response, Michael McDonald told The Globe: "The ironic thing is there was a national meeting in Florida recently and Nevada was considered the bright spot in the country. No other state took governor, lieutenant governor and controller with the help of and working with the RNC and campaigns. I am proud of all the candidates that ran. But, at the end of the day it comes down to messaging and money. Although we were outspent 5-1 in every race, we took three out of six constitutional offices. Now, we have the momentum as we look forward. We have the support of the RNC, our elected officials, and President Trump who has announced he is running. We have never had a governor help out the party since Kenny Guinn. We are very excited about it. We had a meeting with diverse business leaders this morning and they want to be more involved financially. I look at the bomb throwers and nay sayers and ask, how much money did they contribute? How many doors did they knock? How many ballots did they harvest? How many calls did they make? How many voters did they register? I don't take criticism from someone I never take advice from."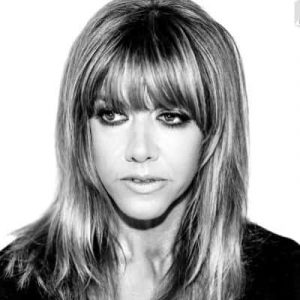 Latest posts by Megan Barth
(see all)