GOP Commissioner Candidate Drew Johnson Will Not Seek Recount Against 'Corrupt Liar'
Johnson: 'the threat of fraud caused us as Republicans to rig the election against ourselves'
By Megan Barth, November 23, 2022 9:24 am
Drew Johnson, GOP Candidate for Clark County Commission (District F), has announced he will not seek a recount in the race against Democratic incumbent Justin Jones. In a released statement, Johnson notes that he "saw a 2,500 vote election night vote lead deteriorate into a 336-loss a week later" and further claims that the election was stolen, "but not like some people think."
Johnson cites that 18,000 registered Republicans in the district simply did not vote and further claims that "the threat of fraud caused us as Republicans to rig the election against ourselves."
WAS THERE FRAUD? WAS IT RIGGED? There were 10 partisan elections in Clark County determined by fewer than 1,500 votes. Democrats won all 10 of these amazingly close races. I saw my 2,500-vote election night lead deteriorate into a 336-vote loss a week later. #elections🧵

— Drew Johnson (@DrewForNevada) November 23, 2022
So, yes, my election was stolen – the threat of fraud caused us as Republicans to rig the election against ourselves.

— Drew Johnson (@DrewForNevada) November 23, 2022
In his statement, Johnson launches another offensive against Jones and promises a defamation lawsuit:
We lost to a corrupt liar who embarrassed himself with a deceitful campaign. He refused to debate, failed to discuss issues, and has no interest in solving the problems facing Clark County residents.

In the days ahead, I intend to move forward with a defamation suit against Justin Jones. Fake quotes, false citations, and outright lies should never be part of any election. Unfortunately, they were all my opponent ran on.

In this environment of division, distrust, and mistruths, I sought to be a positive, healing force by avoiding dirty politics and negative campaigning. I will now work within the legal system to make sure no candidate, regardless of party, ever has to unfairly endure the reckless falsehoods and bogus attacks I faced over the past few months.
As reported by The Globe, Commissioner Jones has been embroiled in an ongoing lawsuit related to allegations by attorneys representing Gypsum Resources, a development company, of deleting public records (text messages) and colluding with Governor Sisolak to impede their development efforts in Red Rock Canyon. Gypsum Resources' lawyers reportedly obtained a text message thread between Jones and the former head of Nevada Conservation League Andy Maggi in October 2018, in which Jones said, "Well, I'm doing my part. If Sisolak doesn't want to play, then it's going to blow up in his face tomorrow."
A court-ordered forensic audit of Jones' cell phone and iCloud accounts found that all of Jones's text messages leading up to the April 2019 vote were deleted and unrecoverable, the court filing says. The earliest messages on Jones's phone were from roughly six hours after the commission voted unanimously to deny Gypsum Resource's request to waive a condition and proceed with their preliminary plan to develop 3,000 homes.
During the court hearing las month, Jones, an attorney, was also penalized for lying to a judge under oath.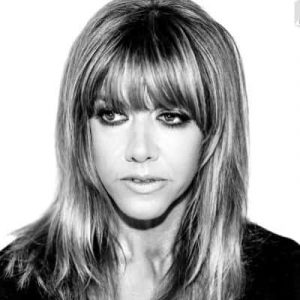 Latest posts by Megan Barth
(see all)