Clark County Commissioner Justin Jones Leads Drew Johnson By 336 Votes
Johnson: 'We are in the process of gaining access to review the adjudicated ballots'
By Megan Barth, November 17, 2022 2:54 pm
Only 336 votes separate incumbent Democratic Commissioner Justin Jones and GOP challenger Drew Johnson. In District F, Johnson saw an early *2,494 -vote lead evaporate by Saturday. Johnson told The Globe this morning:
"I'm grateful for the unbelievable outpouring of support for our campaign. We are in the process of gaining access to review the adjudicated ballots. Once that happens, we will be able to assess our options and take the appropriate actions. In the meantime, I want to thank all the amazing people who supported our positive, hopeful, unifying vision for Clark County and our effort to end the corruption and incompetence that comes with single-party rule."
Democratic, single party rule has dominated the seven seat Clark County commission since 2008. Lieutenant Governor-elect Stavros Anthony came within only 10 votes of unseating Ross Miller in 2020.
In an interview with the Globe, Stavros noted, "The day after election day I was up 1,700 votes. I thought that was the end of it. But, the next 10 days after the election, they counted the mail-in ballots. Every day I lost 60/40 of those ballots. When it was finally said and done, 10 days later, I lost by 10 votes out of 150,000 votes cast."
Canvassing the election happens in every election and will take place this Friday. Clark County Registrar, Joe Gloria and the county commissioners have this meeting to review and certify the numbers.
But during this meeting in 2020, Gloria reported that "All the elections are fine except for District C. I have 139 ballots and I don't know who these people voted for." Gloria then asked for a special election. The commissioners voted 6-1 in favor of a special election. Commissioner Jones was the only one who voted "No." Two weeks later the commissioners voted 7-0 to certify the election in spite of their prior vote.
Clark County is no stranger to corruption and neither are corruption allegations levied against Jones. As reported by The Globe, Jones has been accused by attorneys of a development company, Gypsum Resources, of deleting public records (text messages) and colluding with then-Clark County Commissioner Steve Sisolak to impede their development efforts in Red Rock Canyon.
A court-ordered forensic audit of Jones' cell phone and iCloud accounts found that all of Jones's text messages leading up to the Commissioner's April 2019 vote were deleted and unrecoverable, the court filing says. The earliest messages on Jones's phone were from roughly six hours after the commission voted unanimously to deny Gypsum Resource's request to waive a condition and proceed with their preliminary plan to develop 3,000 homes.
Last month, Jones was in court for allegedly destroying this evidence and Jones, an attorney, was also penalized for lying to a judge under oath.
This is a developing story.
*Editors note: a previous version of this article stated that Johnson was up by 1,500 votes.  After further review, Johnson was up 2,494 votes and have made this correction.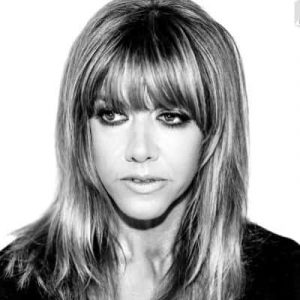 Latest posts by Megan Barth
(see all)