NV Democratic Party Chair Convicted of Felony in 1996
Judith Whitmer pled Nolo Contendere to felony grand theft
By Megan Barth, February 28, 2023 2:24 pm
An investigation by 8 News has revealed that Nevada Democratic Party Chair, Judith Whitmer, was convicted of felony grand theft in the 1990's. Whitmer pled "Nolo Contendere" which accepts a conviction but does not admit guilt.
Per their report:
The chair of the Nevada State Democratic Party is a felon convicted of grand theft in the 1990s who was once ordered not to handle money at work without a probation officer's approval, documents the 8 News Now Investigators obtained said.

Judith Whitmer was elected party chair in 2021. In 1996, authorities in Seminole County, Florida, charged Whitmer, then 40 years old and known as Judith Sprayberry, with organized fraud and grand theft for cashing fraudulent checks in other peoples' names from her employer, records showed.

Though the party's central committee elected Whitmer in 2021, her prior conviction was not made public until the 8 News Now Investigators' reporting Monday. Whitmer is up for re-election at the party's central committee meeting this Saturday.
Declining to appear on camera, Whitmer released this written statement:
"As Democrats, we believe that neither poverty nor the challenges that come with it should disqualify anyone from anything," she said. "Like millions of Americans, I found myself in an impossible situation as a young woman but I'm proud to have emerged from those circumstances and built a better life for myself, my children, and my grandchildren. That's the promise of this country, and it's what our party is proud to fight for."

Whitmer continued, "I was elected by people who were tired of their voices not being heard and my focus will remain on continuing to fight for them, for a better party, and for a better Nevada for us all."
Recently, statewide Democrats and activists have called for her resignation in relation to the party purging 200 committee members prior to Saturday's election. As reported by The Globe:
Democratic Senate Majority Leader Nicole Cannizzaro and Democratic Assembly Speaker Steve are calling for Judith Whitmer's resignation following a purge of forty percent of central committee members, including Steve Yeager, prior to the upcoming state party elections.

In a letter, Yeager and Cannizarro stated: "We are deeply disappointed by recent events that reinforce our concerns over the past two years that Chair Whitmer is not up to the task of managing basic operations and supporting Democratic campaigns in the most competitive battleground state in the country,"

In another letter, committee members expressed their concerns citing "serious concerns" over transparency, impartiality and the validity of the upcoming March elections.
Prior to the reveal of this felony charge, Whitmer, a former state delegate for Bernie Sanders, has seemingly lost Sander's support. In a report by Politico, Socialists are having regrets:
"The senator is pretty disappointed in Judith's chairmanship, specifically around her failure to build a strong grassroots movement in the state," said a person familiar with Sanders' thinking. "A lot of us feel sad about what could have been. It was a big opportunity for Bernie-aligned folks in the state to prove some of the folks in the establishment wrong. And that hasn't happened."

"There just has been a complete lack of competence or ability to accomplish anything significant," said Peter Koltak, a Democratic strategist and former Nevada senior adviser for Sanders' 2020 campaign, of the current state party leadership. "Look, there's a lot of well-meaning activists involved there, but they don't understand the ins and outs of how you build modern campaigns."
And if getting burned by Bernie wasn't enough, the AFL-CIO, recently labeled her "lackluster, incompetent and ignorant." The AFL-CIO, state Senate and House Democratic officials have endorsed Whitmer's opponent, Assemblywoman Daniele Monroe-Moreno, who is challenging her for the state chair post.
The election for all state party officials is scheduled to take place this Saturday.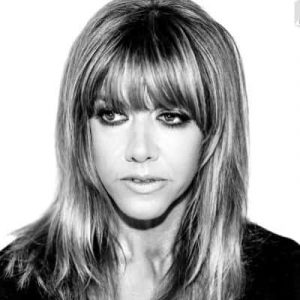 Latest posts by Megan Barth
(see all)