Dem Leaders Call For State Party Chair's Resignation
Chair Judith Whitmer doubled down in her defense unleashing a series of tweets gaslighting her Democratic colleagues
By Megan Barth, February 14, 2023 12:11 pm
Democratic Senate Majority Leader Nicole Cannizzaro and Democratic Assembly Speaker Steve Yeager are not sending Valentine's cards to Nevada State Democratic Party Chair Judith Whitmer. Instead, they are calling for her resignation following a purge of forty percent of central committee members, including Steve Yeager, prior to the upcoming state party elections.
Late last week, committee members expressed their concerns in a letter to Whitmer, citing "serious concerns" over transparency, impartiality and the validity of the upcoming March elections.
Today, Cannizzaro and Yeager added their words of concerns to the ongoing battle, stating in part: "We are deeply disappointed by recent events that reinforce our concerns over the past two years that Chair Whitmer is not up to the task of managing basic operations and supporting Democratic campaigns in the most competitive battleground state in the country."
In the latest update in Nevada Democrats' internal battle:

This morning, Assembly Speaker Steve Yeager and Senate Majority Leader Nicole Cannizzaro called on NV Dem State Party Chair Judith Whitmer to resign pic.twitter.com/r7RZXAzysq

— Jacob Solis (@jacobsolisnv) February 14, 2023
The Nevada Democratic Party, under Whitmer's leadership, submitted the following public statement in defense of their purge of their own voter rolls and further accuses their fellow Democrats of spreading "disinformation'
"Due to an outpouring of concern… we felt it was important to publicize the attendance records going back to the start of the 2022-2024 membership term. This step is unprecedented but we believe it to be necessary…"

Read our full statement here: https://t.co/PVdjEq3RyQ pic.twitter.com/IlWaowIEpm

— NV Dems (@nvdems) February 13, 2023
Whitmer personally responded by revealing that Clark County Commissioner Tick Segerblom supported her decision for his own removal from the central committee.
Former @nvdems Chair and County Commissioner @tsegerblom on SCC membership in @reviewjournal – Jessica Hill 2/13/23 pic.twitter.com/My0P4XlXto

— Judith Whitmer (@jkwhitmer3) February 14, 2023
The Nevada Democratic State Party has been embroiled in scandal since Bernie Sander's Socialists overthrew the party leadership and caused a split in the state party. As reported by The Globe:
Following Bernie Sanders' win in Nevada, members of the Democratic Socialists of America overthrew the state party spurring mass resignations of Reid loyalists, compounding financial burdens and competing state party entities. The Democratic Victory Party was formed by Reid loyalists and "is fighting for Democratic wins up and down the ballot."  The Nevada Democratic Party is "fighting for progress in the Silver State".

The Nevada Democratic Party is now led by socialist Chairwoman Judith Whitmer who Harry Reid once referred to as a "good Democrat."
The "good Democrat" doubled down in her defense unleashing a series of tweets gaslighting her Democratic colleagues:
When Democrats use GOP tactics to try to destroy a successful Democratic State Party simply to "take the party"back from progressives, don't wonder why non partisan registration numbers are high or why a majority of Nevadans support RCV. 2022 victory belongs to @nvdems too.

— Judith Whitmer (@jkwhitmer3) February 13, 2023
We call for an end to the negative campaigning, false allegations and hateful rhetoric. Stop undermining a fair election process and spreading mistrust.

— Judith Whitmer (@jkwhitmer3) February 13, 2023
Democrats are now accusing Democrats of "using GOP tactics, spreading disinformation, and undermining fair elections" in Nevada. Although unlikely that Whitmer will heed the advice of Cannizzaro and Yeager, it is likely that this feud is just getting started.
This is a developing story.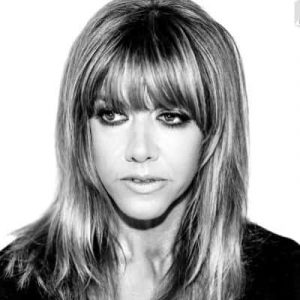 Latest posts by Megan Barth
(see all)