Rogers Foundation, Led by Rory Reid, Sues to Keep Kids In Failing Schools
Erin Phillips: 'Lawsuit represents the height of elitism'
By Megan Barth, March 2, 2022 3:16 pm
According to numerous published studies and analyses, Nevada's public education system is an abject failure, ranking 49th out of 50th in the nation in educational outcomes and achievement. During monthly public meetings, the largest school district in the state, the Clark County School District (CCSD) and the elected Board of Trustees rearrange the deck chairs on the Titanic to deflect from the proverbial iceberg of failing grades, failing students, illiteracy, and violence.
As reported by The Globe, testing scores of 3rd to 8th grade students in Clark County, taken and published by Smart Balance Assessments, show that only 3.9% of Black students and 7.4% of Hispanic students were proficient in Math. In English, 11.2% of Black students and 15.7% of Hispanic students were proficient. Overall, only 20 percent of Clark County students tested proficient in English Language Arts. In math, it was 11.5 percent.
In individual categories, the Las Vegas area ranked 49th for academic growth, 42nd for growth among disadvantaged students, 28th for metropolitan area progress and 42nd for high school graduation rate.
Uncovered in an open records request, forced masking was used as a tool to silence the hundreds of parents who attended the monthly meetings to demand a better education and safer environment for their children. In an email, Superintendent Dr. Jesus Jara cheered that mask mandates are a strategy that may limit free speech, writing:  "No one will be allowed in our board meeting without a mask. You must wear a mask to enter our board meeting tonight. Good times! Maybe this strategy will limit public comment."
Now that mask mandates have been lifted, lawsuits are now a tool to silence parents and strip them of their choice by trapping their children in a failing, public school system.
Las Vegas Attorney Rory Reid, son of late Sen. Harry Reid and CEO of The Rogers Foundation, has filed  lawsuits on behalf of the foundation against two school and parental choice ballot initiatives. He is joined in the lawsuit by foundation Chair Beverly Rogers.
As reported by The Las Vegas Review Journal:
"Two officials with The Rogers Foundation filed lawsuits Tuesday challenging a private school voucher initiative.

Foundation Chair Beverly Rogers and Chief Executive Officer Rory Reid are suing Nevada Secretary of State Barbara Cegavske in First Judicial District Court in Carson City.

One of the lawsuits challenges a petition seeking to amend the Nevada Constitution "to require the Nevada Legislature to create an education savings account program for K-12 students to attend schools and educational programs other than public schools," according to court documents.

The petition commands the state legislature to enact a law no later than the 2025 school year to establish a voucher-style program or education savings account, according to court documents.

It would "authorize parents to use state money to pay for private school tuition," the documents say.

Beverly Rogers, Chairman of the Board of The Rogers Foundation (Photo: therogers.foundation)

The other lawsuit challenges a statutory initiative petition. The petition's description says it would establish an "education freedom account" program where parents with a child who has attended public school in Nevada for the preceding school year — or who have a child eligible for kindergarten — could establish an account for their child, court documents say.

Money in the accounts could be used to pay for "certain educational expenses," including tuition and fees at eligible private schools.

In both complaints filed Tuesday, attorneys argue the petitions are "invalid and must be stricken."

"It's ludicrous to think we would siphon off funding from our already poorly-funded public schools to provide them to entities that are free to discriminate and have no accountability," Rogers said in the news release.

"Let's be clear, we are not talking about school choice, we're talking about the school's choice to reject students because of their sexual orientation or gender identity, religious affiliation or lack thereof, or because they need additional resources to succeed. We support public schools because they serve all students."

Reid said in the release that public schools are already "grossly underfunded" and the effort to drain away hundreds of millions of dollars will make matters worse.

"A handful of special interest groups have organized an assault on public education, and now Nevada is one of the battlegrounds," he said. "We believe an education system that serves all students, not just those from wealthy backgrounds, is worth fighting for."
The ballot initiatives were filed by a political action committee, Education Freedom for Nevada, an organization headed by Erin Phillips, co-founder of Power2Parent.
In a statement to The Globe, Phillips responded to the Foundation's allegations:
"This lawsuit represents the height of elitism. The Rogers Foundation and Rory Reid are protecting the dismal status quo in Nevada where our state ranks 49th. Their only solution is to pour more money into this enormous district that is failing our kids.

CCSD's lofty goal this year is to see that 25% of African-American kids are proficient in reading and 10% proficient in math. For Hispanic kids it's 32% and 17% respectively. Even if CCSD reaches these goals, most students remain below proficiency levels.

Ultimate accountability happens when a parent has the power to abandon a system that is not working for them and is able to find an alternative micro school, homeschool, online school that does work.

Disadvantaged, special education and minority kids benefit the most. Those who can't afford to buy a home in a high performing school boundary will be able to choose a private school that would only be available to the wealthy and well connected.

The Rogers Foundation and Rory Reid represent the wealthy and well connected who are out of touch with regular parents whose kids have been left behind. Parents deserve the right to find the classroom that works for their child.

Nevada deserves the right to have an honest conversation about what choice would mean to children and families in Nevada. The Rogers Foundation and Rory Reid are on the side of the education establishment that has protected the failing policies in our public education system. They are not on the side of families. Choice, which puts money into the hands of parents, levels the playing field between parents and schools."
Although the Rogers Foundation has a generous history of supporting public schools and serving students, according to our sources, Ms. Rogers' grandchildren are currently enrolled in private schools. In order to corroborate these claims, The Globe reached out to the Rogers Foundation for comment and have yet to receive a reply.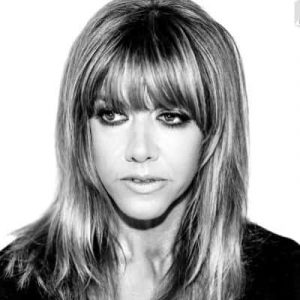 Latest posts by Megan Barth
(see all)