The Globe's Year In Review
Our growing monthly numbers are proof that Nevada needed fair and objective reporting
By Megan Barth, December 30, 2022 4:21 pm
The Nevada Globe completed our first year in business in October, 2022 and due to our readership and widespread support, our growing monthly numbers are proof that Nevada needed fair and objective reporting from a political and policy perspective–a perspective that was largely absent in the Silver State.
Unlike other state "news" outlets, The Nevada Globe does not receive donations from elected officials or candidates and we have not been paid $7 million for a dilapidated news building. We don't even own a building.
However, our publishers' foresight was spot-on and we have developed a widely read and shared news website that continues to receive exclusive stories, scoops, opinion editorials, and, of course, scrutiny. We are grateful and we welcome it all as it drives our numbers and substantiates the need for honest journalism at a time when journalism has been tarnished with opinionated, ideological bias.
In this past year, we have added the 702Times and 775Times news feeds that highlights breaking and trending news throughout those regions and have expanded our social media reach to include Nevada Globe, 702Times, and 775Times Instagram accounts. Although we are aware of Big Tech's bias and methods to censor our reach, our numbers on our social media platforms continue to grow, albeit slower than we would like (give us a follow!)
The highlights from this past year are too many to include within this review, however, I, as the founding editor, have written over 500 articles, had the opportunity to interview numerous candidates and newsmakers, host a debate that a mayoral candidate refused to attend, and expose, through the help of whistleblowers, abuse and misuse of taxpayer dollars.
As a journalist for over 10 years, I have worked in many capacities and on many stories, yet the underlying motivation for my work is to hold those in power accountable, expose political corruption wherever it may lead, and provide a fact-filled report so that the reader can be well-informed and encouraged.
As Coach John Wooden famously noted, "The true test of a man's character is what he does when no is watching." As a journalist, I am the public's watchdog and I have committed my craft to reporting on government fraud and  corruption. I encourage whistleblowers and sources to come forward and remain steadfast in protecting those sources.
In closing, I must express my sincere thanks to our publishers who continue to support my work and this publication, and our readers and politicians who inspire me to continue. As we look to 2023, there are many big things brewing on The Globe's horizon, and I look forward to covering the legislature, city hall, and breaking and making the news in a state that I love to call home.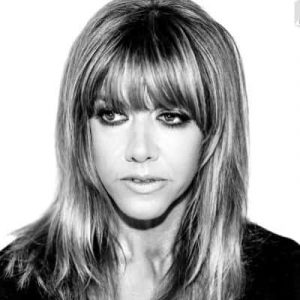 Latest posts by Megan Barth
(see all)