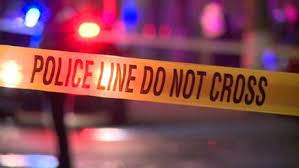 Tragic Car Crash Claims Life of Gardnerville Woman on U.S. 395
By TheNevadaGlobeStaff, March 13, 2023 12:06 pm
Douglas County, Nevada – Last week, a fatal car crash on U.S. 395 near Grant Avenue claimed the life of an 85-year-old Gardnerville woman. According to the Nevada State Police (NSP), the incident occurred last Monday afternoon in Gardnerville.
Reportedly, the victim was a passenger in a Toyota Prius traveling in the opposite direction when the car veered onto a sidewalk near Service Drive. The car then collided with a traffic sign and a tree, before turning around and hitting a power pole on its right side.
Despite emergency services arriving on the scene quickly, the passenger, identified as Joyce Chambers, was pronounced dead at the site of the crash. The driver of the vehicle, who remains unidentified, was transported to the hospital with non-life-threatening injuries.
The NSP is currently investigating the circumstances surrounding the accident, and no further details have been released.
Credits: 2News
Copyright 2022 775 Times, NV Globe. All rights reserved.

Latest posts by TheNevadaGlobeStaff
(see all)